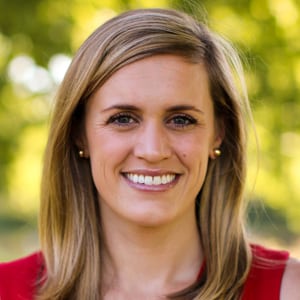 Since joining DISH in 2013, Hovland has held positions of increasing responsibility in the company's programming department. She supports high-profile content negotiations for DISH and Sling TV with more than four dozen sports networks, cable channels and broadcasters. In the past year she contributed to the important agreement between Sling TV's multi-stream service and Fox Networks Group's broadcast, cable and regional sports nets, and her team also brought NFL Network, RedZone and six Pac-12 networks to Sling. The best piece of professional advice she's ever received: "Make sure that you're constantly scaling yourself."
What has been your biggest professional accomplishment to date?
Last year, my work contributed to a landmark agreement to anchor Sling TV's beta multi-stream service with Fox Networks Group's local broadcast content, national cable networks and regional sports networks. This capstone agreement paved the way for the new service, which includes the ability to stream on up to three devices simultaneously in or outside the home.
What attracted you to this industry?
My DISH internship, analyzing cost/viewership trends of different sports properties, which opened my eyes to the complexity of the pay-tv industry and how it's constantly changing.
Best piece of professional advice you've received?
Make sure that you're constantly scaling yourself.
What is your favorite app these days?
Spotify
What product or service can you not live without?
Lyft