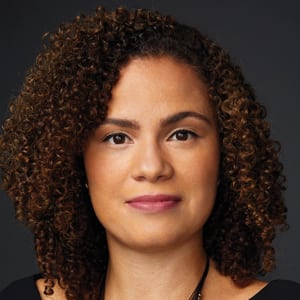 Reyes contributed to the launch of the Paramount Network, formerly Spike TV, in 2018 and helped relaunch the network as a destination for premium scripted and unscripted content. In addition, she led the charge on successful marketing campaigns for three original scripted shows: "Waco," "American Woman" and "Yellowstone." Reyes says, "Our boardrooms need to better match and reflect our audiences."
A February 2018 UCLA study revealed that of the 45 new scripted shows approved for 2017-18 across broadcast, cable and digital platforms, only four were from creators of color, all of whom were black. What is your reaction to this report?
Groundbreaking studies like this one fuel my commitment to advance and advocate for diversity across every element of our business: decision makers, talent in front of and behind the camera and storytelling.
What's a recent example of a step forward for diversity in the industry?
I'm excited and thrilled about the success of "Crazy Rich Asians" at the box office. It reaffirmed so many things that are important to the success and growth of the industry as a whole, mainly that centralizing and giving a platform to different voices will fuel our growth.
In what areas should the industry step up its efforts with regard to diversity and inclusion?
Our boardrooms need to better match and reflect our audiences and our investment in content needs to be more deliberate about elevating different stories, characters and makers.