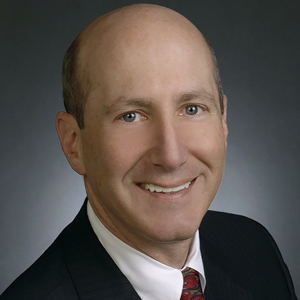 Years in Industry: 33
Education: Syracuse University/College of William and Mary
When it comes to the value of Cox, Albert and Greatrex can't say enough. In his typical style, Albert expertly handled carriage renewals with groups like the Fox Sports RSNs while also establishing new agreements with the likes of ACC Network. Meanwhile, Greatrex has been busy getting the word out about all Cox is doing to support its customers during the COVID-19 pandemic. The recent ad for the company's "One Call a Day" program emotionally captured the senior citizen outreach program.
The COVID-19 pandemic forever changed my perspective on:
How much I love to snack.
What you are most proud of at work in last year?
Working with the Cox Content Team to successfully navigate through one of the busiest content deal years in my career.
What about travel used to annoy you but that now you actually miss?
The hustle and bustle at the Atlanta airport to get to your gate
When restaurants open back up, my first stop will be…
Goldberg's Deli (I can eat there for take out now, but it's not the same.)
Last content I streamed:
"Unorthodox," "Black Mirror," and, yes, "Tiger King."
"Tiger King" is a thing because…
I still can't figure it out.
Working from home has taught me…
Camera placement is very important.
Best TV commercial you've seen recently?
Not a commercial, but the Cox "One Call A Day" video is amazing. So proud of this company.