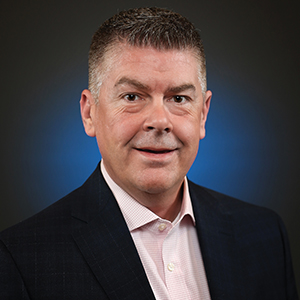 Years at Current Organization: 25
First Job in the Industry: Director, government relations, for TDS
Bucket List: Attending the Masters
What's your Wordle strategy? I start with the word saint.
How many companies have you worked for? 1—I previously worked for the Governor of WI, Tommy G. Thompson.
How will inflation impact the media and broadband space? We sell the most legally addictive product a company can sell, broadband. Inflation, while transitory and disruptive to the domestic economy, doesn't have a major impact on TDS's ability to price competitively and win in our chosen markets.
The phrase "digital divide" will go away when… All consumers have access to 1-gig services over cable or fiber.
Favorite dish that I can also make myself: Shrimp scampi
Has the telco rollout of 5G wireless in North America impacted your business? No
What household chore could you win a gold medal in? Vacuuming.