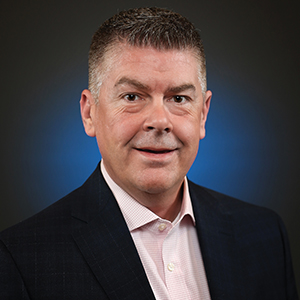 Years in Media & Broadband: 24
Education: MBA—University of Wisconsin-Madison
My personal superpower is: Naming old TV theme songs, a dubious distinction
My proudest professional achievement over the past 12 months is… Securing municipal entry into the over two dozen locations where TDS is building fiber in new states and new markets.
What habit are you keeping post-pandemic? Peloton.
Number of times flown in the past year? Twice, both recreationally to St. George, UT, and Marco Island, FL.
Favorite mask? Butler University Swimming. My daughter swims for them in the Big East conference.
What show/movie hasn't been rebooted yet that you wish would be? "Billions"