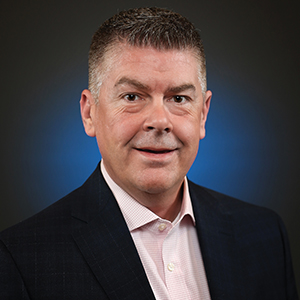 Years in Industry: 22
Education: MBA, University of Wisconsin-Madison
The COVID-19 Pandemic forever changed my perspective on:
The essential value of broadband connectivity to participating in the economy.
Petersen's job directing communications and policy strategies has had him especially busy during the pandemic. Part of his role is to oversee company-wide communications and operations updates on fiber deployments throughout TDS' markets. On the horizon are FTTH buildouts to Wisconsin's Wausau, Kronenwetter, and Rothschild. When completed, the network will ultimately connect nearly 25,000 homes and businesses across the three communities. 2020 also saw TDS roll out its new Android-TV based service dubbed, TDS TV+. It's expected to be available to the entire 31-state TDS footprint this year.
How has the pandemic shaped the industry's future?
The pandemic has forced innovation whereby our technicians are far more technology equipped, safety-focused and has accelerated greatly our self-service model and support, which is good for employees health and well-being and great for our valued customers.
Number of subscriptions to streaming services:
4, Amazon, Hulu, Netfix and Disney+
Without sports on TV, I have…
Read more, golfed more with family and rode the Peloton, a pandemic godsend.
What about travel used to annoy you but that now you actually miss?
Restaurant dining, I love a great local restaurant with attentive service and great food and ambiance.
When restaurants open back up, my first stop will be…
Tornado Steakhouse, Madison, WI.
The future of broadband is…
now. Broadband is a societal equalizer and critical to participating in the Gig economy, higher education, information dominance and health and wellness practices. It is amazing and rewarding to be a dominant broadband provider in our chosen markets.
Last content I streamed:
"Ozark" and "The Last Dance."
Is cable recession proof?
It's not recession proof, but in our markets it's definitely had a resurgence. In suburban/metro markets, a sophisticated video product such as TDS TV+ is highly desirable to families seeking an elegant TV solution for their homes.