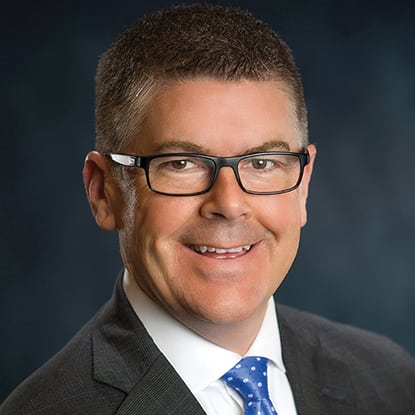 Years in Cable: 5 in cable, 20 in wireline
Education: MBA, University of Wisconsin-Madison
Earlier this year, Petersen was upped to his current job title where he continues to promote and advance TDS' public policy positions. He's a big believer in education, and TDS puts its money where its mouth is as the company reimburses full-time employees up to 75% when they take part in business-related certificate/degree programs. He sees having more educated employees a smart investment. Additionally, Petersen currently serves as TDS' chief corporate spokesperson.
Your social media platform of choice? Twitter
What product or service could you not live without? Regrettably, it's devices—my iPhone and my Surface Pro. I'm an apologist for always being connected; it allows me the flexibility to get to my kids events without guilt or remorse.
What's the first thing you read in the morning? Milwaukee Journal and the Wall Street Journal
Favorite podcast: "How I Built This with Guy Raz"