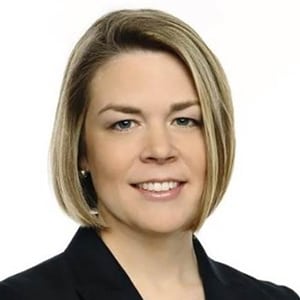 "Corporate leadership and governance that prioritizes and measures 'tone from the top' " is the key to keeping cable committed to gender diversity, according to Listerman, who became Fox News' first female CFO last May and oversees all financial operations for both FNC and FBN. A born leader, prior to joining Fox News, she held three different leadership titles at Scripps Networks Interactive. Listerman says direct-to-consumer content offerings, data initiatives and politics will dominate headlines in 2018.
Who is your favorite current female TV character and why?
Carrie Mathinson (Homeland). An extremely strong female lead whose work and personal life and core character traits are not derived from traditional gender stereotypes.
What industry topic do you think will dominate industry headlines in 2018 and why?
Direct to consumer content offerings, data initiatives, politics
What is one way the industry can continue to evolve in ridding itself of gender discrimination?
Corporate leadership/governance that prioritizes and measures "tone from the top"
What famous woman, living or deceased, would you like to have dinner with?
Susan B. Anthony (particularly as we approach the centennial of the 19th amendment)
Best advice for relieving stress?
Gardening