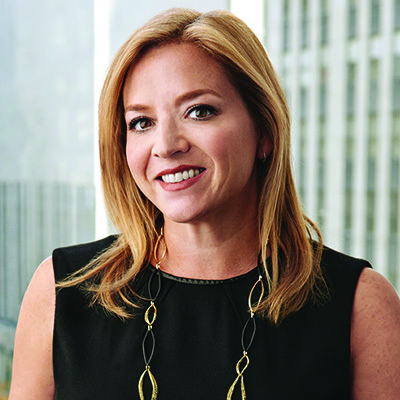 A sales and operations veteran of 25 years, Leifer helped with the transition of the advertising team from WarnerMedia to DirecTV this past year. In 2021, she and her team worked with advertisers on the launch of HBO Max's ad-supported tier. Speaking of her team, she walks the walk with representation—60% of promotions or career progressions during the past two years have been awarded to women. In 2Q22, she led her team in hiring more than 70% women.
My greatest and most rewarding career move was when I pushed myself out of my comfort zone into leading a large operations team at DirecTV Ad Sales. Until that point, my career had been mostly in sales and planning roles, but the faith that others had in me, coupled with my desire to learn, pushed me to take the risk. This opened up my career journey to a wider variety of operational roles."
What should companies do to ensure more women are in senior leadership roles? The biggest thing in my opinion is supporting women throughout their entire career journey; and understanding that there are so many big life moments, like having children or caring for parents, that happen at various stages in one's career. Companies need to be supportive and flexible so women can continue with their work in meaningful ways. It's also important for women to see women in leadership positions. Women need to support and lean on each other as they navigate through both life and career progression, it's always a balancing act.