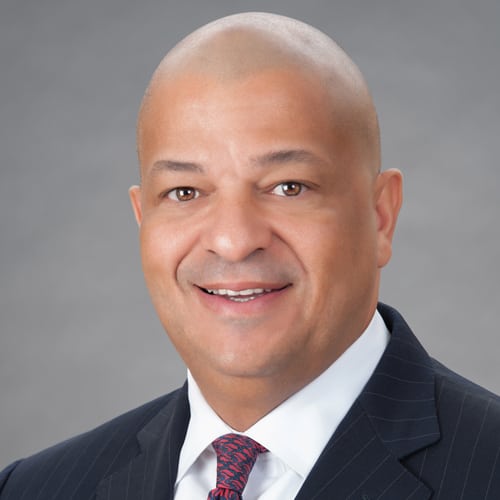 Years in Cable: 13
Education: MBA, Wharton
One Word that Best Describes Me: Entrepreneurial
In 2016, Liggins oversaw and finalized Radio One Entertainment Holdings' role as a principal entity of new D.C. hot spot MGM National Harbor. The $40 million investment by Radio One in the non-voting economic interests in the casino and hotel entitles it to an annual cash distribution based on net gaming revenue and further diversifies the business away from dependence on advertising revenue. Additionally, he greenlit Radio One's role as a media sponsor of the Smithsonian's National Museum of African American History & Culture, in which the organizations joined forces to launch "A People's Journey: A Nation's Story" campaign. Siegel is respected for his steadfast dedication to programming representing the best in black culture and entertainment—past, present and future—and building on a strong legacy at TV One by redefining the narrative and elevating voices. A year ago, Siegel helped secure the network's exclusive cable rights to "Empire."
Q&A
What are the top three qualities you look for in a hire? Entrepreneurial disposition, passion for industry and good judgment.
How do you celebrate your birthday? I travel with family and friends to the beach or the ski slopes.
What product or service could you not live without? My iPhone.
How long is your morning commute? Depends on whether or not I make all the lights—20 minutes tops.
Last show I watched not on my network(s): I am tuned to CNBC daily.