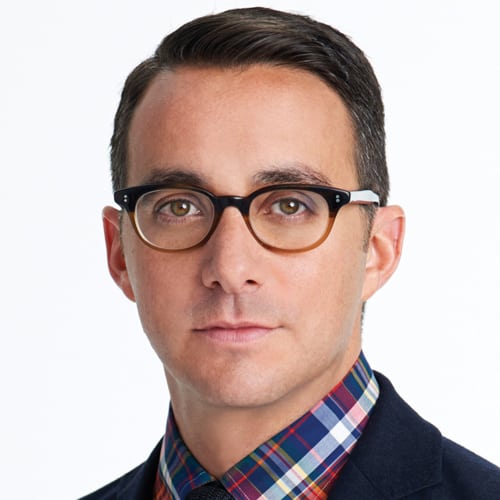 Years in Cable: 17
Education: BA, West Virginia University
One Word that Best Describes Me: Curious
Stotsky oversees daily operations of E! and Esquire, and his fingerprints are all over the networks' recent successes. E! remains the top global multiplatform pop culture brand and still growing—in Q4 2015, it was the fastest-grow­ing top 30 entertainment network in primetime for A18-49, the only net to see double-digit growth. While continuing to fuel franchise staples including "Keeping Up with the Kardashians," Stotsky has his eye on new ventures like scripted powerhouse "The Royals."
Virtual reality is… Boring. Real reality is much more interesting.
Best way to spend a Saturday night: At home with my wife and sons… with a bottle of Pinot Noir (for us, not the kids)
New favorite binge: "The Girlfriend Experience"
My cable industry mentor and why: Bonnie Hammer. She's Bonnie of course.
I watch the majority of programming on this device: 70" LCD