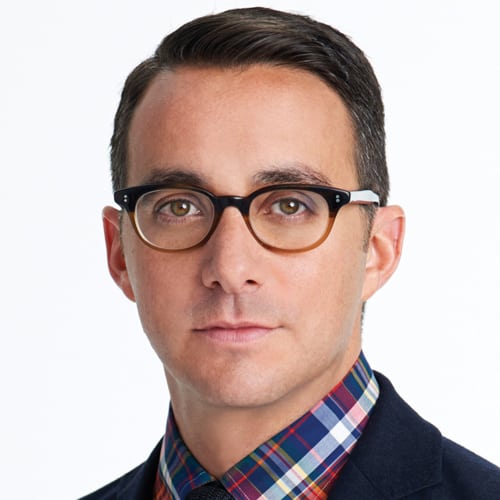 Years in Cable: 18
Education: BA, Communications, West Virginia University
One Word that Best Describes Me: Curious
It's a time of mixed blessings for Stotsky, as his two NBCU children have had vastly different years. On the one hand, E! continues to soar in pop culture-land, for the second year in a row delivering cable's biggest unscripted launch of the year with "Rob & Chyna," and solidifying itself as an unscripted contender with continued strong ratings for "The Royals," solid performance by "The Arrangement" and more to come. On the other hand, Esquire this summer will disappear from the linear landscape and relaunch as a direct-to-consumer digital destination serving as home to existing programming and new series like "Borderland USA" (working title) and "Edgehill." NBCU has a lot of confidence in the exec, promoting him in 2016 from gm to president of E! and praising his integration of E!'s news and digital divisions.
Q&A
What inspires you most about this industry? With all of the changes happening, every day is a new day to create, innovate and try something that hasn't been done before.
Three years from now, what do you hope has been invented? Domestic unity
What are the top three qualities you look for in a hire? Curiosity, passion, humility
Which TV family is most like your own? The Keatons ("Family Ties")
What product or service could you not live without? Mr. Porter
How long is your morning commute? 45 minutes, made easier by east coast calls, KCRW and NPR.
Favorite Saturday morning cartoon from your childhood? It's a tossup: "Marine Boy" or "Star Blazers."
Last show I watched not on my networks: Food Network's "Diners, Drive-ins and Dives"
Best way to spend a Saturday night: A quiet dinner with my family.