Why Soccer Is Netting Growing US Rights Fees—and Audiences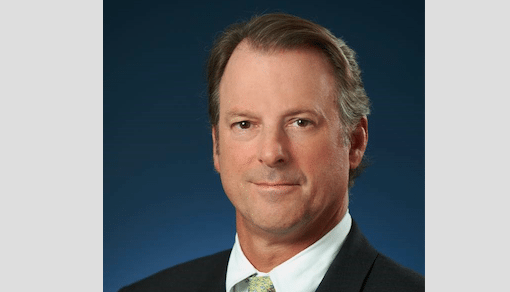 "Soccer is the sport of the future." — American soccer legend Kyle Rote, Jr., 1974
"Soccer is America's sport of the future—and always will be." — Unknown
Amazingly, no one seems to know who tacked on the pun at the end of Rote's statement, but it's been around for decades and is sometimes used after World Cup tournaments. The point, by whoever said it, was that soccer never quite seems to live up to its promise as a consistently big U.S. draw, live or on TV.
I can understand. My network is the TV home to the New York Cosmos soccer club. During the team's storied 1970s heyday, featuring global stars such as Franz Beckenbauer, Giorgio Chinaglia, Carlos Alberto and the legendary Pele, the Cosmos accomplished what today might seem unthinkable—filling New Jersey's former 77,000-seat Meadowlands football stadium with loyal fans. Yet after these superstars retired from U.S. play, fan interest waned and the Cosmos ceased operations after the 1984 season. Today's Cosmos, reborn in 2013 within the revitalized North American Soccer League (NASL), have been rebuilding interest with global stars such as Spain's Raul and Brazil's Marcos Senna—both hanging up their cleats after a championship 2015 season—and newer players such as recently recruited Venezuelan midfielders Juan Arango and Yohandry Orozco.
One of the true watershed moments for the sport occurred last August when NBC retained the rights to the English Premier League (EPL) through the 2021-22 season at a reported cost of $1 billion-plus, nearly double the annual cost of the networks' current three-year, $250 million-plus contract. It was reported this past week that Fox Sports is paying $15 million for English-language rights to this summer's Copa America Centenario soccer tournament—which, when combined with the $60 million Univision is reportedly paying for the Spanish-language rights, edges closer to the levels we've seen U.S. networks pay for rights to NHL and NBA; albeit, it still has a ways to go.
These escalating rights fees further underscore the increased popularity of soccer here in the United States. A growing popularity, I believe, due in part to the expanding multicultural makeup of today's millennial sports audience.
In 2013, we conducted a survey with Frank Magid and Associates, which found that soccer fans comprise 24% of all U.S. sports fans and 31% of 18-to-34 year-olds. Millennial respondents overwhelmingly considered themselves internationalists and multiculturalists. In fact, 18-34s in our survey indexed 140% among self-identified global sports fans. While the data collected is three years old, it further illustrates that the multicultural trend-lines for younger Americans have, if anything, only grown. This data only confirms the gradual, but steady and certain, growth in popularity of soccer here.
Major League Soccer (MLS) has seen recent average per-game attendance north of 21,000, up some 40% over the past decade. The title-game MLS Cup in December 2014 drew a combined 1.9 million viewers, albeit bolstered by the participation of big-market teams—Los Angeles vs. New England.
Overseas competitions have become a big U.S. TV draw. The Champions League final held this past June between Spain's Barcelona and Italy's Juventus—teams whose club channels air on ONE World Sports—drew 2.2 million viewers on Fox. The EPL on NBC and Liga MX on Univision regularly draw viewers in the high six figures.
And, we are becoming accustomed to large viewing numbers for World Cup competitions. In 2015, the Women's World Cup final amassed a record-setting 25.4 million viewers on Fox. Skeptics might argue that a World Cup can only draw a large U.S. audience via a U.S. march to victory. However, viewership held up for the 2014 Men's World Cup when, despite strong performances throughout the tournament, the U.S. team fell to Belgium in the Round of 16. The U.S. audience during the course of the 2014 World Cup averaged 26% higher than 2010—and 116% higher than 2006. For the 2014 World Cup's duration, ESPN, ESPN2 and ABC averaged 4.9 million viewers per game: 4.6 million on TV and 300,000 online. The television figure alone beat the previous record, set in 2010, by more than 1 million viewers per game, representing 28% growth.
Germany's 1-0 extra-time win over Argentina in the 2014 World Cup final, then the most-watched soccer match in U.S. history, drew 17.3 million to ABC's English-language broadcast, and nearly 700,000 online viewers. Univision's national Spanish-language broadcast drew another 9.2 million viewers on TV and another 100,000 viewers online. The aggregate 27.3 million audience places it near the rarified summit of US TV sports viewership.
Will we continue to see viewership peaks and valleys? Certainly. But the long-term trend-lines are clearly pointing north.
To our oft-quoted yet unidentified friend who scoffed at soccer's prospects of becoming "America's sport of the future," suffice it to say… The future is now.
(Alexander "Sandy" Brown is president and CEO of ONE World Sports.)