Technology Advancements Can Benefit Customer Service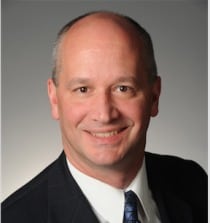 By Chris Bastian, Senior Vice President/CTO, SCTE/ISBE
The job of the cable industry's customer service representative is always challenging. Customers rightfully expect their services to work all the time, every time, and those services are getting more and more complex and numerous. Beyond the traditional triple-play, cable network operators are offering home management and wireless services, and we'll see in the years ahead more and more services in the Internet of Things domain (machine-to-machine communication). Many of these services may be delivered over-the-top (OTT) of the cable provider's network, making it more difficult to isolate service issues to either the service provider or the network provider.
As the underlying cable networks continue to evolve, more network health data becomes available. On the one hand, the customer service workforce is challenged to deal with the additional technical complexity of these evolving networks, while on the other hand, more sophisticated tools are available to assist with this task.
The evolution of access network technology, through standards such as DOCSIS 3.1 and Passive Optical Network (PON), yields significant improvements, including higher speed and greater network reliability, resulting in fewer truck rolls. Developers of these access network specifications built in enhanced tools to support new features and their improved operations. For example, CableLabs included Proactive Network Maintenance (PNM) in the DOCSIS 3.1 specification. PNM can pinpoint impairments in the access network, such as ingress and interference from foreign RF carriers.
Data scientists are in great demand to study this type of network telemetry. It's one thing to have network equipment that provides detailed network health data. Systems need to be in place to sort through the data and provide meaningful reports that drive customer experience decisions. Predictive analytics using machine learning can help flag customer service issues before they even impact the customer. Such analysis can produce network health reports for different audiences: for customer service representatives to resolve trouble calls, for field technicians to properly install and maintain the network, and for the customers to assist themselves, possibly avoiding the trouble call altogether.
To improve the customer experience, the following building blocks should be invested in:
Up-to-date equipment, both network and customer premises, that provides detailed network health data.
An operational support system (OSS) to collect the wealth of data that will now be generated by this equipment.
Data scientists poring through the data to make meaningful sense of what the data is indicating.
Network health reports specially tailored for customer service representatives, field technicians, and the customers themselves. Readily available FAQs for the customers to learn more.
Training opportunities for all cable industry personnel involved in the process (customer service representatives, field technicians, and management) that describe the significance of these new network health reports.
The ability for the network to "self-heal" as patterns in the collected data are used to "tune" the network to prevent the impairments from occurring in the first place.
This subject matter will capture strong attention this October at SCTE-ISBE Cable-Tec Expo 2017, in Denver. In summary, today's evolving access networks, such as DOCSIS 3.1 and E/G-PON, while providing higher speeds and enhanced services, are also producing greater volumes of network health data, which, when thoroughly analyzed, can accurately pinpoint network issues and can then be reported on and used to improve the customer experience.