Adaptive Power: The Challenge Before Us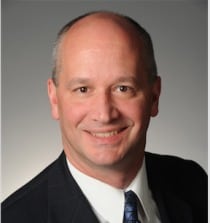 By Chris Bastian
Senior Vice President, Engineering & CTO
SCTE-ISBE
Cable operators consistently invest in the latest network technologies in order to support growing services and increase network efficiencies. What typically doesn't receive as much attention is energy efficiency.
New equipment is placed in the field, and it is often assumed that the electric bill for those new devices will be constant, regardless of how much network traffic the equipment is supporting. This is no small amount of money, as cable operators spend 73 percent to 83 percent of their electricity bills on the network equipment in the hub and outside plant.
Understanding is spreading that the energy consumption for network equipment does not need to be flat ON. Power can be varied based on time of day, seasonality, and even the weather. As part of the Society's ANSI-accredited Standards program, SCTE•ISBE approved the Adaptive Power System Interface Specification (APSIS) in 2015, on the understanding that network equipment can be managed not just for network efficiency but also for energy efficiency.
APSIS is a standardized, open interface for controlling network equipment's energy consumption. Adaptive power can enable operators to treat energy as a valued network asset—and that leads us to the Adaptive Power Challenge, announced in April.
The Challenge
SCTE•ISBE and cable operators Comcast and Liberty Global want to extend this understanding of network equipment energy consumption as far as possible. That is why we have launched the Adaptive Power Challenge. The goal of the Adaptive Power Challenge is to spur development of new solutions to manage energy across broadband networks.
Three Focus Areas
Produced under the auspices of the SCTE•ISBE Energy 2020® program, the Adaptive Power Challenge focuses on finding solutions in three areas that are integral to the delivery of cable communications services:
Monitoring & Measurement—Monitoring and measuring energy consumption and ambient conditions correlating quality and health of services with energy;
Demand Response—The ability to implement "peak shaving" and functionality that results in load shedding; and
Supply & Control—Using the functionality of adaptive power DOCSIS®-enabled devices to control consumption profiles and service quality dependent on energy supply.
Who Should Enter
I encourage everyone reading this article—whether you work in a large company, small company, or independently—to think about this topic and whether you have a novel, innovative approach to managing network equipment energy consumption. If you believe you have this innovative idea, learn more and submit your entry by Friday, June 29 at https://www.adaptivepowerchallenge.com.
A panel of industry leaders including representatives from Comcast, Liberty Global, Cox, Canada's Rogers and Shaw, and CableLabs® will serve as judges.
The collaborative industry challenge is offering winners in two categories—Established Enterprises and Breakthrough Organizations such as labs, universities, and startups—the opportunity to test their solutions with the biggest cable system operators in the world, as well as prize money of $10,000 each.
Finalists in each category will be announced on Wednesday, Sept. 12, 2018, at the SCTE•ISBE Standards Energy Management Systems Plenary in Louisville, Colo. These six finalists will compete by presenting their solutions on Tuesday, Oct. 23 at SCTE•ISBE Cable-Tec Expo® 2018, in Atlanta, with the two winners to be announced onsite.
Join the Challenge and talk about it with colleagues using #APChallenge.