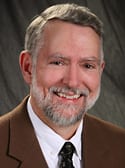 Ron Hranac is a Technical Leader for Cisco Systems, Inc.'s Cable Modem Termination System (CMTS) Business Unit, and is based in the company's Englewood, Colorado office. In this role Ron provides high-level engineering support and training to Cisco's customers; internal account team support; works with new business development and marketing teams, and product development teams, defining product requirements and high-level architectures for new cable-related technology. He also represents the company on a variety of SCTE Engineering Subcommittee and CableLabs working groups.
Prior to joining Cisco, he was Vice President, Engineering for High Speed Access International, a division of High Speed Access. Ron spent nine years as Senior Vice President – Engineering for Coaxial International, Inc., a Denver-based cable television consulting firm. He has been in the cable industry for more than 37 years, and also spent five years in commercial radio broadcasting. He began his cable career with TelePrompter Cable TV in 1972 and moved to Jones Intercable, Inc. in the late 1970s. After nearly 11 years with Jones in various engineering capacities, Ron served as CT Publications' Senior Vice President of Editorial. He remains Senior Technology Editor and a monthly columnist for Communications Technology magazine.
Ron's industry activities include the publication of hundreds of articles and papers, and he is past chairman of a NCTA ad hoc Subcommittee to research 75-ohm traceability at the then National Bureau of Standards. In 1997 he was inducted into the Cable TV Pioneers, and in both the 1998 and 1999 Western Cable Show issues of CableFAX Magazine was named among the cable industry's 100 most influential people. He made the magazine's "Also Influential" list in the 2000, 2001, 2002 and 2003 Western Cable Show issues.
Ron joined the then SCTE in 1979, and  is a Fellow Member of the Society. He was an At-Large Director on its national Board of Directors from 1996 to 2002, and was Region 2 Director from 1987 to 1993. During that time he served as the national organization's Secretary, President and Chairman, and has been a member of SCTE's Executive Committee. He currently is a member of the Planning Committee, Fellow Member Subcommittee, and Certification Committee; is past Chairman of the International Liaison Subcommittee; past Chairman of the Planning Committee and Senior Member Subcommittee; past member of SCTE's Engineering Committee, Interface Practices, Scholarship, and Broadband Communications Technician/Engineer (BCT/E) Certification Curriculum Subcommittees.
In 1987 he became the first person in the cable industry to be certified in SCTE's BCT/E program, and went on to complete certification at both its Technician and Engineer levels.  He also holds SCTE Broadband Distribution Specialist, Broadband Transport Specialist and Broadband TelecomCenter Specialist (with Data Endorsement) certifications, and during Cable-Tec Expo 2008 was recognized with Emeritus Certification status in these certification categories. Elevated to Senior Member in 1986, he became the first Fellow Member of the Society in 1991. He was the first American to be elected an Honorary Fellow in the British SCTE, the highest grade of membership in that organization. When the U.S. SCTE restructured its Board and national staff positions in 1992, he became the Society's first Chairman of the Board. Ron was awarded SCTE's prestigious Member of the Year during Cable-Tec Expo 2004. At 2006's Cable-Tec Expo, Ron was a co-recipient of the SCTE Chairman's Award.
Ron is one of the founders of Society's Rocky Mountain Chapter, is a past chapter Vice President, President and Treasurer, and served four terms on the local board of directors.
He has been a speaker at numerous international, national, regional, and local conferences and seminars. He also has been a guest lecturer in the University of Colorado's Masters in Telecommunications program.
Ron is a member of the American Radio Relay League's EMC Committee (formerly known as the RF Interference Task Force), and serves as primary liaison between the cable industry and ARRL for cable-related interference issues. Ron has contributed digital broadcast and cable interference-related material to The ARRL Handbook and two editions of The ARRL RFI Book. He is an active contributor to "SCTE-List" and "cabletv-list," Internet e-mail reflectors catering to the cable industry's technical community.