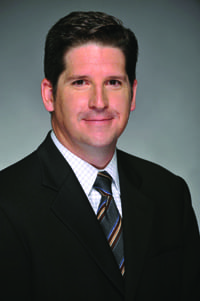 EVP, Distribution
Fox Networks
Longtime Fox exec Biard knows the company's content inside out and is a key leader in its digital present and future. A pivotal player in the acquisition and launch of Fox properties including Big Ten Network, Nat Geo, Speed, Fuel TV and Fox Soccer Channel, Biard took over responsibility for distribution of Fox's 43 domestic networks on cable, satellite and telco platforms. In September he added additional oversight for all linear and nonlinear platforms, with an eye to developing Fox's advanced services strategy for emerging distribution paths including VOD, online and mobile.
What''s your favorite digital toy and why? Face Time on the iPad. Business travel is a different experience now.
Without social media, the world would be just a little bit… Less weird. There's a reason high school reunions are only every 10 years.
What''s on your wish list for the iPhone 5? A blackberry keyboard.
Would you rather own a flying car or a jetpack— and why? Flying car – cup holders (a commute without coffee would be unbearable).