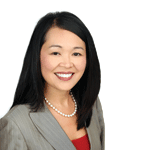 EVP, Human Resources
The Weather Channel
CFTM: Are you besieged with resumes for jobs?
LISA CHANG: We definitely are receiving more unsolicited resumes than in the past. Candidates also are being more flexible in terms of their pay requirements and more open to take on lower paying jobs if it means getting a full-time job. The one exception to this is in IT. Those candidates are not as willing to negotiate on pay or jobs, even in this market.
CFTM: What tips do you have for employers?
LC: Don't neglect the employees you already have. The cost of replacing them is far greater than any small things you can do to keep them engaged and motivated.
CFTM: What are the most interesting trends emerging in the job marketplace?
LC: Social networking. LinkedIn and Plaxo, for example, allow business professionals to connect with others for a minimal cost. This has also been extremely beneficial for recruiting as it allows us to reach out to a much more targeted pool of passive candidates.