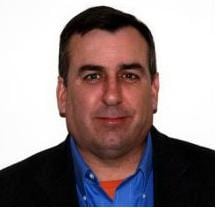 Kenneth Roulier is Chief Technology Officer for the Broadband, Cable & Satellite division of Amdocs. He is responsible for the product strategy and market analysis supporting the Pay Television market.
Roulier has over 20 years of expertise in the cable and satellite industry where he has designed and led the development of cable and satellite customer care and billing systems.
Roulier holds a BS in Computer Science from Clemson University and a Masters of Business Administration from Wake Forest University. Roulier resides in the Charlotte, North Carolina area.
About Amdocs
Amdocs is the market leader in customer experience systems innovation. The company combines business and operational support systems, service delivery platforms, proven services, and deep industry expertise to enable service providers and their customers to do more in the connected world. Amdocs' offerings help service providers explore new business models, differentiate through personalized customer experiences, and streamline operations. A global company with revenue of $2.86 billion in fiscal 2009, Amdocs has more than 18,000 employees and serves customers in more than 60 countries worldwide. For more information, visit Amdocs at www.amdocs.com.
For more information, please contact:
Todd Franke
Bob Gold & Associates, US Media Relations
Phone: +1 310 784 1040
Email: todd@bobgoldpr.com