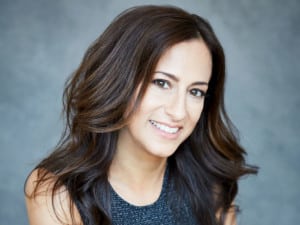 For almost a decade, Jennifer Caserta has been on a mission to make us laugh. No, she's not a comedian herself (although we bet she'd kill it on stage). But her influence on the genre has been immense, and it's all because she made the somewhat risky decision years ago to take IFC from a network focused on independent film to one that could be a home for a blissfully sarcastic, cerebrally hipster and rather unconventional subgenre known most widely as "alternative comedy."
The net's tagline is now appropriately "Always On. Slightly Off." And we feel right "on" as we induct Caserta into Cablefax's 2016 Program Hall of Fame.
This kind of "slightly off" comedy has been around for decades, with past shows like "Kids in the Hall" and "Mr. Show" offering absurd vignettes that evoked the silly intellectualism perhaps fi rst popularized by Monty Python in the 1970s. Whatever its roots and infl uences, Caserta saw the future. And her vision has paid off big time as IFC now ranks as the premiere destination for popular series like "Portlandia," "Comedy Bang! Bang!" and "Documentary Now!" (apparently, explanation points are key).
For Caserta, it's not about finding what's popular or infinitely broad. Rather, she focuses on giving people something they can't fi nd anywhere else. "No one wants yesterday's lunch special," she explains. "Find what the audience is passionate about and serve them in a way that they are not being served elsewhere… The relationship with the audience is paramount, and if they trust you to deliver on your brand promise, they will stay with you."
It's Caserta's devotion to talent and creativity that continues to attract big names to IFC, including Fred Armisen, Carrie Brownstein, Will Ferrell, Bill Hader, Helen Miren, Seth Myers and more. And she's still searching for unexplored comedy frontiers. "We have been so fortunate at IFC to be able to work with top comedic auteurs and the kinds of multi-hyphenates who are uniquely able make great television that breaks through and creates pop culturally relevant moments," she says. "Talent is timeless and it's what gives our shows longevity in a crowded field and keeping people talking about IFC."
Caserta started out as a marketer in the 1990s with stints at Food Network and Oxygen Media before moving to Court TV. She landed at IFC in 2004 and eventually became GM in 2008 and president four years later. As a result, she has watched the entire industry shift to a multiscreen ecosystem where content flows across devices. But she sees only opportunity. "Unique, sustainable content that lives far beyond day and date provides the opportunity to take the long-tail position in building an audience," she says. "It also opens the door to incredible opportunities to think differently about how we serve viewers and broaden and deepen connections with our programming and our brand."
We have no doubt that Caserta will continue to think differently for many years to come—and whether her ideas are slightly off or always on, they'll most likely keep IFC rolling into the future as it has us rolling in the aisles. Or at least the living room.