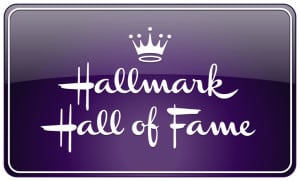 Ask someone to guess the most award-winning series in TV history, and responses will probably range from hot contemporary shows like "Game of Thrones" to classics like "M.A.S.H." or "All in the Family." But all of those guesses would be wrong. In fact, the most accolades have gone to a family-friendly anthology series that has been around for more than six decades and touched millions: The Hallmark Hall of Fame.
And while inducting the Hallmark Hall of Fame into the Cablefax Hall of Fame is a bit meta and potentially dangerous for the space-time continuum, we simply couldn't resist recognizing a series that has won 81 Emmy Awards over the last 65 years. It's an incredible feat. And one that continues under Crown Media Family Networks' Hallmark Channel banner as it continues the tradition into the future. It's a responsibility taken quite seriously by Michelle Vicary, EVP, programming and network publicity for Crown Media Family Networks. "Hallmark Hall of Fame presentations have consistently resonated with audiences because they have remained true to a commitment to high quality, poignant story-telling, cinematic execution, and performances by elite actors from across all spectrums of entertainment, particularly stage and screen," she says.
The Hallmark Hall of Fame launched December 24, 1951, with the first opera ever written for television, "Amahl and the Night Visitors" by Gian Carlo Menotti. The program was so successful that it was restaged by Hallmark several times over 15 years. Early productions included classical works of Shakespeare: "Hamlet," "Richard III," "The Taming of the Shrew," "Macbeth," "Twelfth Night," and "The Tempest." Popular plays like "Harvey," "Dial M for Murder," and "Kiss Me, Kate" also got their due. And legendary actors like Richard Burton, Lynn Fontanne, Katharine Cornell, Laurence Olivier and Peter Ustinov all flocked to the Hallmark Hall of Fame banner.
The legacy continues as Hallmark Hall of Fame moves its production shingle to Crown Media Productions toward the 263rd Hallmark Hall of Fame presentation, marking the official 65th anniversary of the series. And it's for good reason. With Hallmark Channel and Hallmark Movies & Mysteries, Crown has proven its mettle as a destination for original content that fits the Hallmark brand. In fact, Vicary says Crown's track record over the last 15 years means "we can keep the Hallmark Hall of Fame movies special and true to the brand. We're thrilled and honored that they believe in our capabilities and creative talents and have chosen us as both the full creative producer as well as the home of this legendary franchise."
Congrats to Crown for taking over what has already become an iconic and influential part of the TV landscape. Here's to 65 more years!