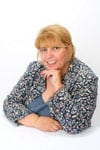 Debra Baker is the editor of Communications Technology, part of the Cable360.net network at Access Intelligence LLC. She has covered all sectors of the communications industry since 1982.
Prior to rejoining Access Intelligence in April 2010, she was vice president and managing editor at T3i Group LLC, a company that had been part of Access Intelligence until breaking away in a management buyout in 2008; in those positions, she oversaw the Web site www.Telecomweb.com; the daily e-letter TelecomWeb news break; and e-letters focusing on wired and wireless communications, and telecom policy. She also edited information produced by T3i Group's InfoTracks, TelecomTactics and Tarifica (U.K.) divisions.
During her long career, Baker has reported on the international business, technology, legislative, regulatory and convergence aspects of the communications industry as a whole. She has worked for several well-known publishing groups (including Crain, Horizon House, Intertec and the companies now known as Access Intelligence), consulting firms (The Strategis Group and BIA Consulting [now BIA/Kelsey]) and trade associations (Telocator [now PCIA]). In addition, she has moderated or participated in numerous industry-related panels and Webinars, and educational panels produced by the Specialized Information Publishers Association.
Baker is a Fellow of the Radio Club of America and sits on its board of directors.