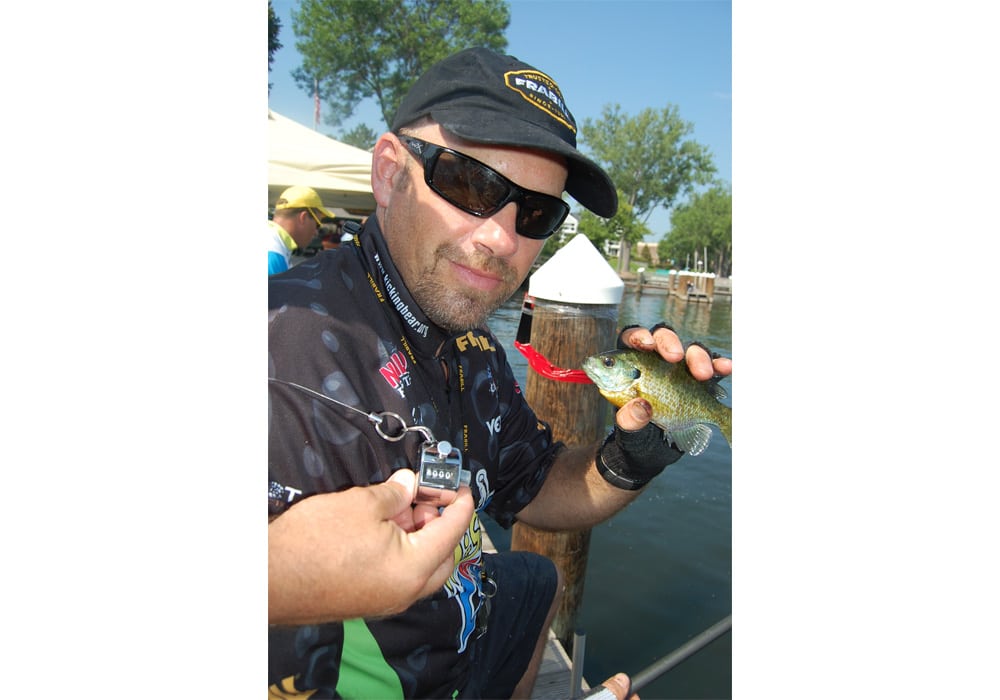 Sportsman Channel vp of programming Mitch Petrie doesn't just work at a channel that celebrates the outdoors–he lives it. His free time is spent hunting, fishing or planning his next outdoor adventure–particularly if it involves turkey hunting or muskie fishing.
Mitch volunteers for a local charity called Fishing for Life, which hosts fishing events to help kids in need. He's participated in two 24-hour charity fishing marathons and caught 2,020 fish in 24 hours. The pic above shows him with fish number 2000, after nearly 24 hours of fishing. (Outdoor Channel sponsored both marathons.)
He also tells us that he recently filmed an episode of "Lake Commandos" with host Steve Pennaz that will air on June 21st on Sportsman Channel. He caught a 90 pound, 65″ Sturgeon on the Rainy River near Baudette, MN. Here are Mitch and Steve Pennaz with the fish (Steve is on the left).