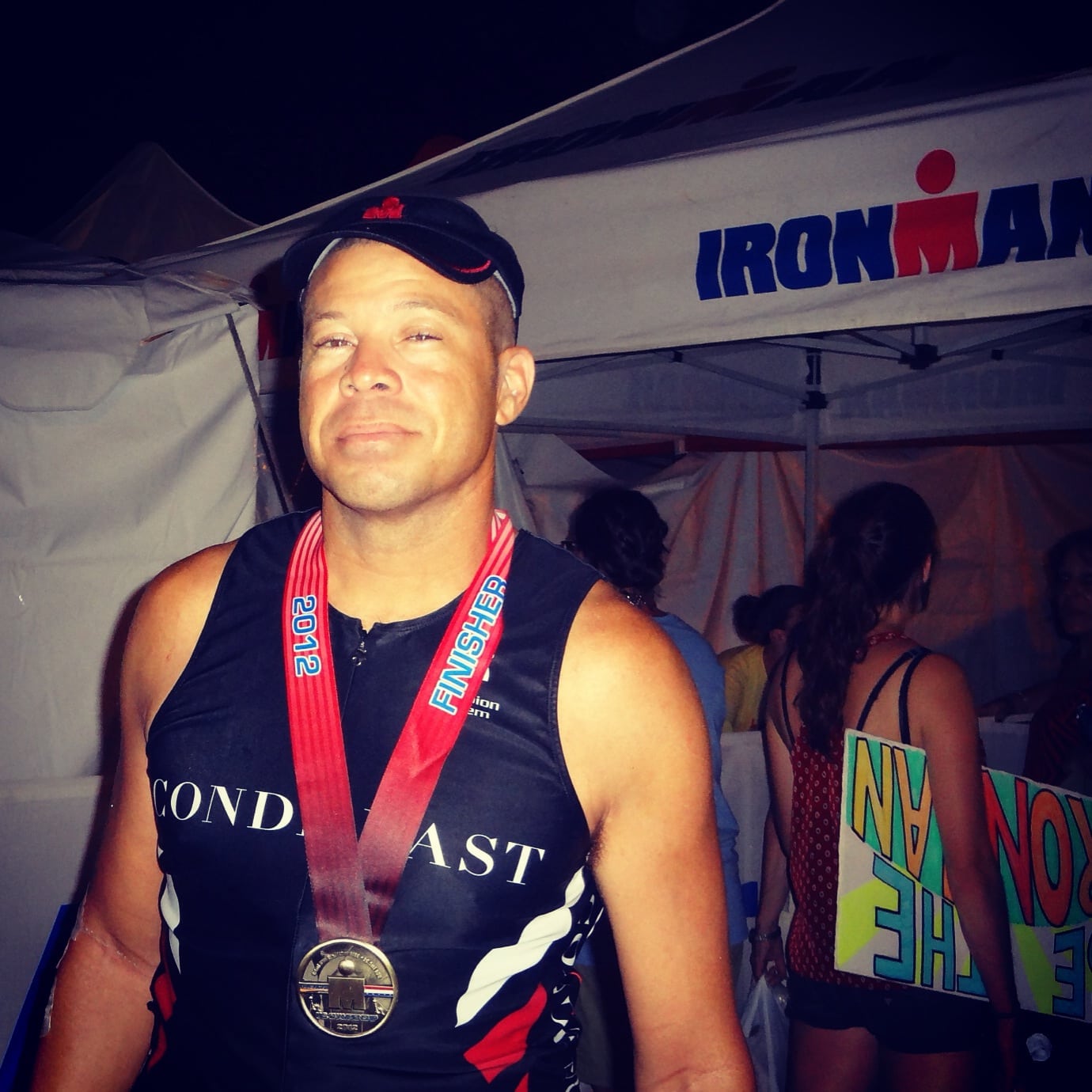 Jeffrey Thompson, Regional News Network's new gm, svp of business development, is passionate about triathlons. We're talking serious. He started competing with the Disney Triathlon team back in 2005 while raising money for Children's Hospital Los Angeles. Since then, the passion has taken off. In the past four years, Jeffrey has competed in more than 30 triathlons, including completing Alcatraz, Wildfire, Ironman Boulder 70.3, Ironman Oceanside 70.3 and the full US Ironman Championships in NYC.
Jeffrey's favorite leg is biking, because of its fast pace, beautiful scenery and long distance, he tells us. He trains with the Paseo Club Tribe Triathlon team based in Valencia, CA, and has other colleagues in the media space that have been a huge motivation, including KTLA's morning anchor, Chris Schauble, who talked Jeffrey into doing his first half Ironman…which, of course, led to others.
What's he do to celebrate after a race? A nice cold beer, stretching and plenty of good enchiladas. He'll likely continue to pursue competing because he finds it a great way to stay in shape and meet new people. Next up is the Malibu Triathlon in September and the Hermosa Beach Tri in October 2014. He's even got plans (thought not set in stone) for 2015: He expects to participate in Vineman 70.3 and Ironman California in March 2015.