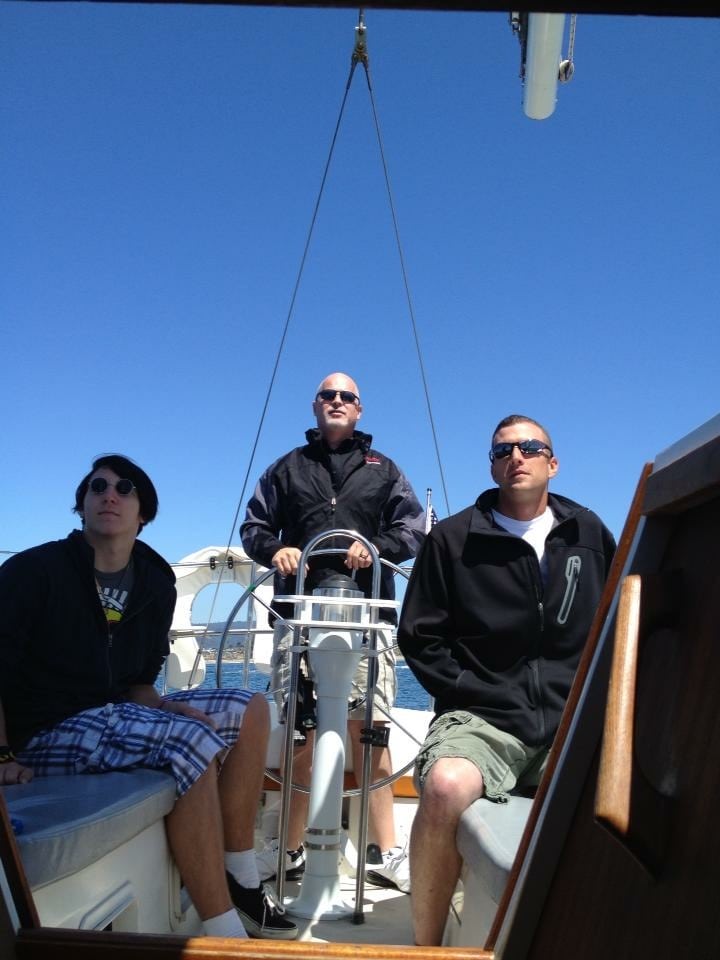 Comcast's new Sacramento Valley area vp Jeff Votaw enjoys spending his free time camping and boating with his family. Check out the pic above (Jeff in center).
"We have a ski boat that we use on the local lakes, but I also grew up sailing on the Bay with my father and continued to sail up until the time I moved to WA in 1997," he tells us. "I started getting back in to sailing when I returned to CA in 2012. We have chartered a boat our of Santa Cruz a few times since and I am trying to find more time to do this."
But he doesn't just traverse the country by boat. Jeff and his wife also ride Harley Davidsons. "We take weekend trips together a few times a year and try to take a week-long trip at least once a year. My wife rides her own."
Jeff also likes tackling small home improvement projects and working on motorcycles and cars. "Working with my hands relaxes me," he says.