SCTE's Cable-Tec Expo Going Virtual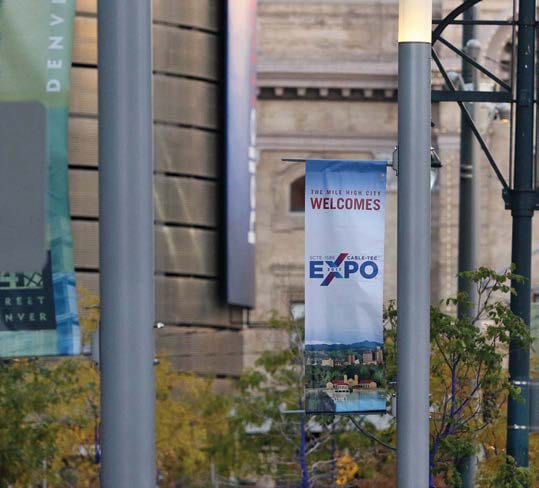 SCTE has abandoned plans to hold a hybrid Cable-Tec Expo and will instead take the entire conference online next month.
The tech association said it was canceling an in-person option to attend Expo at Atlanta's Georgia World Congress Center October 11-14 due to the surge in the Delta variant, a curtailment in travel imposed by the US government on international travelers as well as travel bans by some corporations for employees. This will be the second consecutive virtual year for cable's largest technology show.
"Our industry rose to the challenge over the past year and a half to keep the world connected safely throughout the epidemic. We are continuing that pledge now by presenting Cable-Tec Expo as a virtual experience," SCTE president/CEO Mark Dzuban said in a statement. "As a virtual event last year, Cable-Tec Expo had the largest level of engagement we have ever seen and we look forward to that same level of connection, innovation and education in October."
No word yet on whether the Cable TV Pioneers will follow suit. Its annual induction banquet, which has been held at the same time as Expo the past few years, is sold out for the Ritz-Carlton Atlanta on Oct 11.
Last year's virtual Expo attracted more attendees than ever before, but participants didn't have to pay to attend thanks to financial support from Charter, Comcast, Cox and the SCTE Foundation. This year, attendees paid differing rates for the in-person vs the online experience. Organizers said that those who paid the in-person rate will be notified of the shift and will receive a credit once they re-register for virtual. SCTE promised more info will be forthcoming and virtual registration is still open at expo.scte.org.
"It's been proven that whether in-person or online, Cable-Tec Expo truly brings the industry together," CableLabs CEO Phil McKinney said in a statement. "We are looking forward to connecting safely with the individuals and organizations that genuinely care about our business and the industry at large. Our primary mission is to develop learning and technology that will innovate today's broadband technology in a way that benefits all our members and customers."
The NAB Show is scheduled for the same week as Expo. It is currently slated to be in-person October 9-13 in Las Vegas, with proof of vaccination required. Expo plans to feature the first NAB-SCTE live bi-coastal collaborative event.