C2HR Con: Mentorship's Power to Take You Further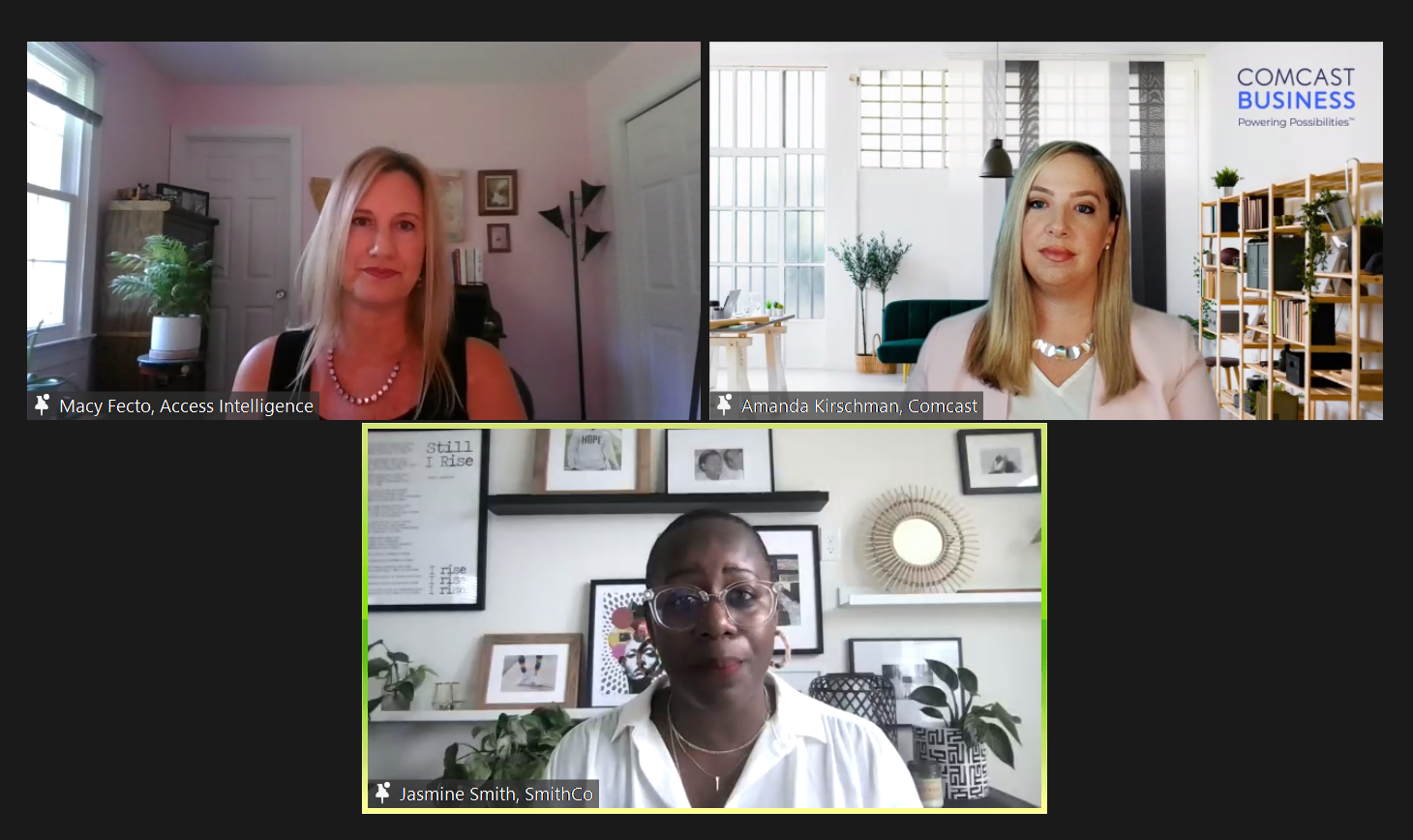 Finding your dream career and making steady progress towards that goal can be challenging, but establishing a network of peers and mentors that challenge you and lift you up can take you a long way. That was the focus of a C2HR Con panel Friday, and it offered up plenty of advice for how somebody looking for a mentor can find their right match.
"Utilize any of the programs your organization sponsors for employee to employee connections and/or mentorship. Then, build your network by seeking out individuals who have different skill sets and experiences and finding a way to mutually share nuggets of wisdom," Access Intelligence chief people officer and panel moderator Macy Fecto told CFX. "Take advantage of the new 'virtual'ly-accessible world by connecting with co-workers and people from your industry over video-meets." 
Smithco CEO/founder Jasmine Smith believes that starting those relationships is only step one of a long journey. What keeps you growing on the path towards your end goal is consistency in your communication with your mentor and your commitment to meeting set milestones. 
"If you have a mentor or a sponsor, but there's no consistency, if they're giving you things to work on prior to your next meeting and you're not getting it done, you're not helping yourself," she said . "This is really about how do I level up and what can I gain from this."
And for those up-and-comers that are still trying to figure out what their career aspirations are, Comcast Business senior director, talent management Amanda Kirschman encouraged them to take a few minutes to reflect on prior roles in what she called "the T exercise." 
"On the left side, you write down what I disliked and on the right side, you write down what I liked," she said during the panel. "Does this tell you exactly what you're going to do next or down the road? No. However, it does identify the qualities that you're looking for because you know you really enjoy them out of future opportunities and maybe the qualities that you know you want to stay away from."