C2HR Awards 2021: Aspiring HR Leader Award
Content & Connectivity Human Resources (C2HR) is once again recognizing some of the best and brightest in the world of HR. Read on to learn about the 2021 Aspiring HR Leader Award winner.
Aspiring Leader Award
C2HR is honoring Amanda Kirschman, senior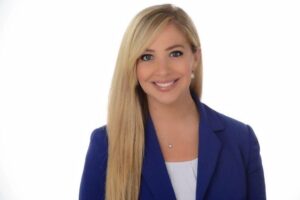 director, talent management at Comcast Business, with its Aspiring HR Leader award. Over the past 18 months, Kirschman has put in the leg work to launch and implement Year of the Leader, an inclusion-focused learning
program. It aimed to raise awareness, reduce bias and develop implementable, measurable strategies to create an inclusive company culture. She also developed an Ally Coaches program and a new
Comcast Business Allyship Teams Page that offered a central location for employees to connect and create a stronger ally network within the unit. In addition, Kirschman has created the Who to Know Roadshow, a program where senior leaders are
introduced to high performing diverse talent, and the Comcast Business Career Bar, a series of weekly workshops. Kirschman will take part in a a C2HR CONference session
titled "All Eyes on You: Making Your Presence Known" on August 13 at 11am ET.