Content & Connectivity Human Resources (C2HR) is once again recognizing some of the best and brightest in the world of HR. Read on to learn about the 2020 Aspiring Leader Award winner and this year's Social Impact Award honorees.
Aspiring Leader Award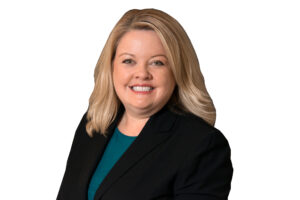 C2HR is honoring Christine Calandros, the senior director of sales and marketing recruitment for Charter, with its Aspiring Leader HR award. Calandros and her team designed the national recruiting event Spectrum Hiring Day across Charter's 41-state footprint, resulting in more than 500 hires. Thanks to her team of 80 recruiters, Charter had over 15K hires in 2019. She also led multiple pilots such as Text Recruit, Indeed Hiring events and HireVue Assessments that have now been scaled for use by the rest of the organization. Calandros was already an innovative leader, but that's only been exemplified during the pandemic. Thanks to her efforts back in 2019 designing a Virtual Job Fair platform, Charter was already set to virtually recruit across all departments.
On Friday at 1pm, Calandros and Mediacom's Jennifer Znaniecki, the 2019 Aspiring Leader honoree, will take part in a fireside chat during the C2HR CONference.
Social Impact Award
In a year like no other, the C2HR Social Impact Award may hold more meaning than ever. The award recognizes outstanding corporate social responsibility initiatives, and this year A+E Networks, Comcast NBCUniversal and ESPN were recognized during the kickoff of the C2HR CONference on Tuesday.
Just in time for Veteran's Day, A+E Networks' "Mission to Honor" outreach initiative is simple: support and honor those who have served. Hundreds of A+E employees organized and attended events with elected officials, community leaders and veterans throughout the country. A+E also developed over 70 pieces of content about veterans and military families. The Take a Veteran to School Day saw veterans heading to schools across the country so students could learn about service. In all, A+E organized over 2.5K events in schools nationwide. A+E also worked to create opportunities for veterans transitioning from the military to civilian workforce.
Comcast NBCUnites first launched in 2019, and in its first year more than 14K employees contributed more than 37K hours of service, touching the lives of more than 140K individuals around the globe. Throughout the year, employees worked on programs such as preparing meals and supply kits, mentoring young people through Big Brothers and Sisters and more. Through three tentpole initiatives, volunteering and social impact occurred year round to support communities where employees live and work.
To celebrate the company's 40th anniversary, the ESPN "40,000 Acts of Service" initiative encouraged employees to "be of service" to each other. An internal website helped employees log their acts and track collective progress and volunteer programs, such as writing cards to military members and collecting sports equipment. One employee even read to local students during his honeymoon in Jamaica. In the program's first two months, ESPN employees hit the company's goal of performing 40K acts, eventually reaching over 80K.