Weather Channel Embraces Programmatic Buying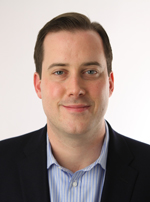 Jeremy Hlavacek, VP,
Programmatic, Weather Channel
The programmatic buying and selling of advertising inventory is fast taking hold of the media industry. But it hasn't been embraced by the industry with open arms. Whereas many TV networks were opposed to it less than a year ago, plenty have come on board since then. Take Turner, which just last month launched its own "Premium Xchange" for digital display inventory. Companies like AudienceXpress, a web-based platform that automates the TV buying process with the end goal of reaching a specifically targeted audience, are making headway. And consider this statistic: Agency holding company IPG Mediabrands has committed to automate 50% of its buying by 2016.
For those uninitiated, programmatic involves bidding on advertising inventory through an ad exchange in real time, using technology and big data to automate the process. Ideally, it makes the buy and sell process more efficient for all parties. For Turner, the exchange is a solution for just one aspect of a client's media campaign, and it's used for online display only. Custom branded solutions and sponsorship continue to exist.
Still, some networks, such as the Weather Channel, are looking to be frontrunners in this space. It recently appointed Jeremy Hlavacek as vp, programmatic, an indicator of the strategy's increasing importance to the company. We spoke with Hlavacek about Weather's move, how he believes the industry views the programmatic process and the new skills sets that are required to successfully manage this fast-growing aspect of the advertising marketplace.
Why do you think the Weather Channel has created this new position and put you as head of programmatic sales?
Hlavacek: Certainly on the digital side, it's increasingly across all our channels. The programmatic marketplace is only getting bigger. On the digital side it's now known as $3 billion total market, so there's substantial spend going on there. I know this firsthand because my previous role before coming to the Weather Company was at an agency trading desk. I was a buyer on that side of the equation and I saw how quickly that advertisers were migrating to that form of buying. And I think it's a combination of the automation, which makes everything more efficient and a win-win for everyone in that ecosystem, with the data that can be available when you start buying [in] these ways. It makes advertisers and publishers or media owners aligned, and matches up the right ads with the right publishers.
Have you noticed resistance in the TV industry to take up programmatic buying?
Hlavacek: Going back to my previous role, certainly on the buy side we were definitely interested in experimenting with that. There are sort of patches of experimentation going on, on both the buy side and the sell side—companies like Simulmedia, Visible World, AudienceXpress and others—and certainly some of the MSOs are kind of looking into the space. I think there's a lot of experimentation there. The fact is, though, TV actually operates pretty differently than digital. It doesn't sort of fit cleanly; it's not like you can just take one model and slap it on another industry. So I think there's interest but I think there's still a lot to be figured out. The area people need to think about is around the operation side of television advertising and how that works—because that ties very closely to programmatic buying and selling.
How much of Weather Channel's revenue is devoted to programmatic buying and how fast is it growing?
Hlavacek: A lot, and quickly. I can't get into the specifics on that. Today there's at least a $3 billion market on the digital side, where as 5 years ago it was effectively zero. We've certainly taken advantage of that growth. My goal and my role is to actually outpace the market. We want to be actually stealing share and we think we can do that because we have good strategies and in some cases better products. I think there are opportunities for us to really win in the programmatic space.
How much is automated and how much is human-to-human interaction in the programmatic process?
Hlavacek: The traditional fear with programmatic is, the machines are taking over—like a scene out of "The Matrix" or something, like we don't need people anymore. To me, that couldn't be farther from the truth. We actually have number of open heads on my team. We definitely need people, but perhaps it's different types of people in some ways—who are in the industry and understand digital media, or media generally, but are sort of the outside of the box thinkers, and maybe a little more analytical and strategic… The skill sets are a little different—definitely people who have very technical and analytic backgrounds, almost from a yield training perspective—people who are good at understanding how we can maximize revenue through the programmatic channels.
But then we also need sellers—people going out and talking to the buy side of this industry and making sure that they know what Weather has to offer and why it makes sense to do business with us. Relationships are important. But I think they also need to be strategic thinkers and understand that we're not necessarily going out to pick up an IO when we go talk to an agency. We're probably going out more to have a strategic discussion and talk about what we plan to do together in 2014, how we might share data, what's sort of clients we could put together in a larger pool, and work together on those sort of things. It's a role that will require people to evolve a little bit, but I think that's exciting, and if you like the media industry you view that as opportunity.
Are there any disadvantages to a programmatic strategy?
Hlavacek: I wouldn't call it a disadvantage, but I think one thing that media owners need to think about in the programmatic space is in some ways the level of competition is going up. Buyers have more options than they've ever had before, the ecosystem continues to become more fragmented, and you have to raise your game. For media owners—and for buyers, too—clients' expectations only go up as you introduce these new technologies and new ways of doing things. They're expecting it to be better than before. It's a challenge for all of us to move the industry forward.