Tradeshow Vibes: Interop 2011
By Laura Borgstede, CEO, Calysto Communications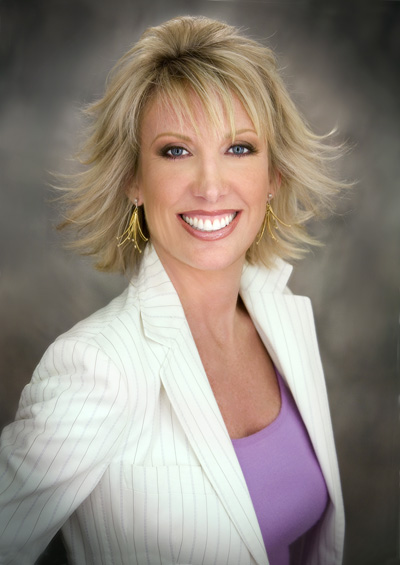 One of the key events for the global business technology community, Interop Las Vegas, helps decision-makers who are trying to figure out what's what in enterprise IT. 2011 was this show's 25th anniversary, and it was fitting that Internet pioneer Vinton Cerf explored the past, present and future of the Internet with Dan Lynch, Interop founder, in a standing-room-only keynote session.
Cerf, currently Chief Internet Evangelist at Google, is widely known as one of the "fathers of the Internet" and a co-designer of the TCP/IP protocols. Other keynotes came from executives from HP, Citrix, Microsoft, IBM, Cisco and Juniper Networks.
According to Interop's pre-show survey, 54 percent of attendees intended to increase IT spending within their organizations for 2011, with 36 percent saying they will stay the same. Interop remains one of the top IT conferences to see firsthand what vendors are offering and stay on top of IT industry trends (no easy task), along with plenty of opportunities to interact with media and analysts covering this space.
The top IT priorities attendees were interested in, according to Interop's annual pre-show survey, were IT security, virtualization, wireless and mobility, storage, Cloud applications and services (up 12 percent from last year) and network infrastructure upgrades. The conference portion of the event was extensive and covered those topics in depth with 12 tracks: Cloud Computing; Wireless and Mobility; Virtualization; Enterprise 2.0; Data Center; Service Delivery; Networking; Video; Storage; Unified Communications; Information Security and Risk Management; and Future of Work (covering topics such as tablets, video conferencing, mobile operating systems, apps, telepresence and SIP trunking). This is an event we definitely recommend for speaking opportunities.
Interop continues to attract media and analysts covering issues and technology surrounding IT, including major analyst firms like Gartner, Frost and Sullivan, Forrester, IDC, Nemertes and Lippis. And it is an excellent event for media relations with media outlets like Forbes, Network World, TechTarget, IDG, Network Computing, InformationWeek, internet.com, Light Reading, CBS, GigaOm, ZDNet and eWeek attending. According to show organizers, more than 80 announcements were made this year, which is a 60-percent increase compared with last year's announcement number.
Hot topics at the show? Unofficially, it was the Microsoft/Skype announcement. However, as was last year, here at Interop, there was heavy interest in cloud computing.
The Carrier Cloud Forum was introduced this year. It was a service-provider focused Cloud Services one-day event and provided additional sessions on key technology components of cloud services such as data centers, security, storage and management. Total attendance at the Carrier Cloud Forum was 175, with more than 20 different service providers represented, including executives from AT&T, China Unicom, Global Crossing, KDDI, Qwest, NTT America, Rogers, Sprint, T-Mobile and tw telecom. Conference organizers deemed the inaugural Carrier Cloud Forum a success and are scheduling a second event to be co-located at Interop NY, Oct. 3-7, 2011.
Unified communications was still around, albeit not as hot as it once was. According to Dave Michels, Unified Communications Strategies: "Interop still has some kick to it. As many of you know, this was quite a conference in the 90s. Of course, back then it was N+I (Networld+Interop). Evidently, the Networld folks went somewhere else. Despite the conference's smaller size, it is still quite large and focused on networking technologies. However, there was a UC track, and some UC vendors and news at the event."
UBM TechWeb did a great job incorporating the full range of social media options for attendees and exhibitors alike. Besides Facebook, a LinkedIn profile and a Tweeter feed, there was Foursquare and a mobile app. And, attendees could scan official Interop MS tags with their mobile phone to download event and exhibitors' materials.
We were interested in how this worked out. According to Natalia Wodecki, Sr PR Director, UBM TechWeb, "Approximately half way through the show we had about 1,500 mobile app downloads and about 3,000 visits, of which 1,000 were unique (still awaiting final numbers). This was a great reception among our sponsors and attendees alike, and we look forward to rolling out this program at our other events."
As for the exhibition hall, more than 350 exhibitors were on the show floor, with all the major market players represented, including Cisco, IBM, HP, Dell, Avaya, Microsoft, Citrix, VMware, and others. This year there were 130 new exhibitors such as Intel, Juniper and Verisign.
An intriguing part of the exhibition floor this year was the InteropNet OpenFlow Lab, which demonstrated the OpenFlow emerging networking technology in a variety of scenarios.
According to Mike Fratto, Network Computing, one of the coolest displays at Interop was not the Lamborghini or the Barracuda Bus but the vendors who had proof of concepts in the new InteropNet Openflow lab. Fratto observed that this type of display, "should be an important part of any trade show because they remind us why what we do is cool and fun." He went on to say, "I applaud these vendors and the InteropNet volunteers for taking a risk and giving us a peak at products and technologies that are still in process. I don't think any harm was done to intellectual property and no one got the upper hand on their competitor. The people who saw the demonstrations, and I talked to a few, where impressed by the technology and interested enough to want to learn more. They appreciated coming away from a booth with something other than marketing material and tchotkes for the kids (or themselves). I'd like to see more running demonstrations like these at other shows. Show, don't tell, what you are working on. That will garner mindshare. Another squeezeball, won't."
Contact Laura Borgstede at [email protected]