Time Warner Cable's Family Tree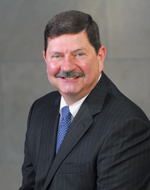 Larry Satkowiak
Time Warner Cable (TWC) was built on a strategy of mergers and acquisitions. Its early history dates back to pioneers like Bill Daniels, Monty Rifkin, Tryg Myhren, Steve Ross and Gus Hauser. The origins of TWC are a bit complex, but the company has a wonderfully rich history that many people would not remember today. In many ways, the TWC story is a great example of how the cable industry was built.
TWC traces its operating roots to American Television and Communications Corporation (ATC), which was formed on June 4, 1968. According to the prospectus, ATC was formed "to create a geographically diverse entity with centralized management and combined financial resources that could produce operating economies and serve as a medium for growth in the CATV industry through internal expansion and acquisitions." Prior to this time, cable operations were more of a "mom and pop" operation, but cable was branching out and going public was a big step towards growth. Monty Rifkin, who once worked for Bill Daniels, was the key person in the development of ATC.
Early in 1968, Monty Rifkin discussed with Bill Daniels the possibility of combining some of his cable properties with 14 or 15 other systems to form a publically traded company. Daniels not only liked the idea, he came up with the name (it would put them in the phone book next to AT&T). At the time, the liquidity of cable assets was problematic and Daniels thought a publicly traded stock would give him some additional deal-making flexibility. ATC was headquartered in Denver across the street from Daniels and Associates with Monty Rifkin as its first president. By its IPO in 1969, ATC had just over 100,000 customers. By 1970, there were ten publicly traded cable stocks.
In 1973, Rifkin received a call from Morgan Guarantee, Time Inc.'s representative. Time Inc. entered the broadcast television business in the 1950s, but sold them in favor of more lucrative cable properties. Unfortunately, they were losing money and needed a partner who really understood the business. Rifkin always had a strong reputation for leading one of the strongest management teams in the country and a considerable number of today's leaders started at ATC. The list includes Joe Collins and Tryg Myhren, who later headed up ATC during some critical times.
ATC absorbed several systems from Time Inc. in 1973, and in exchange, Time Inc. received 9% of ATC and a seat on the board. It was during this period that Time acquired a fledgling company known as Home Box Office (HBO). By 1977, Time Inc. was interested in acquiring all of ATC and made a bid for the company, which was promptly rejected as less than adequate. Time Inc. recalculated and made a better offer on a tax free exchange of stock and the deal was made. In 1988, ATC moved its cable headquarters to Stamford, Connecticut.
The Warner connection took place in 1989, when Warner Communications merged with Time Inc. Warner Communications, headed by Steve Ross, entered the cable business in 1972 and was a competitor to ATC. In 1973, Ross hired a highly experienced corporate executive by the name of Gus Hauser to run the Warner Cable Communications division. The company flourished under Hauser's leadership, who introduced QUBE (two-way interactive TV) and new programming…Nickelodeon, MTV, VH1 and The Movie Channel.
In 1979, many large corporations entered the business and Warner linked itself to American Express and renamed itself Warner Amex. By 1985, American Express was ready to sell its cable assets. In the subsequent deal, the programming assets were sold to Viacom. Warner Cable followed its own path until 1987 when it entered talks with Time Inc., which then owned 100% of ATC. When the merger took place in 1989, the company was renamed Time Warner Inc.—the largest media and entertainment conglomerate in the world. Time Warner Cable was spun off in 2009 and is currently the second largest cable operator in the United States. There is no doubt that the heritage of industry consolidation is in TWC's "DNA." All we can do now is wait to see how its next chapter will unfold.
(Larry Satkowiak is president and CEO of The Cable Center, the nonprofit educational arm of the cable industry. The Center preserves cable's enduring contributions to society, strengthens relationships between cable and academia and unites the industry around the advancement of exceptional customer service. www.cablecenter.org)