There's a New King in Town—Leadership Lessons Gleaned From Jimmy Fallon's Late Night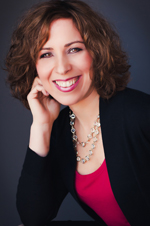 Esther Weinberg
Some career experts say that the day you start a new job you should be planning for your next one. Enter Jimmy Fallon. If he took a late night gig with the intent of landing the reigning seat in late night, his plan worked out just perfectly.
Fallon will reportedly replace Jay Leno as the king of late night when he steps down. This move demonstrates the name of the game: If you want to grow in your career and leadership, thinking big and having a strategy is quintessential to success.
You may want to think about your leadership growth in a linear way. Don't. The way you stand out from the crowd and shine brighter is by engaging in "strategic visibility."
Strategic visibility is often underrated, not talked about and seldom constructed. You must create your own public relations strategy. Anyone can do it.
In doing any great PR plan you would consider the following:
What are you promoting? Is it about you, your boss, your team—what?
Are you the only "spokesperson" or will there be others? E.g. Will you be enlisting executives to sing your praises, such as an executive sponsor, champion or even a mentor?
Budget – What kind of financing will bankroll your leadership? E.g. Continuing education, entertaining, etc.
Determine the audience you are promoting to. E.g. Your boss, peers, subordinates and clients.
For implementing your plan do the following:
Create a plan with proposed goals and strategies.
Create detailed messages directed toward your diverse audiences.
Create a targeted "hit" list complete with deadlines and interests of those with whom you will be meeting. Do your research in advance.
Craft emails with any news about what you are up, including "teasers" about great things in the pipeline.
Begin promoting actively to generate buzz. One easy way to do this: Make sure you have a soundbite of what you are up to on hand at all times.
Jimmy Fallon has a legion of public relations folks who are standing in line to help promote him, his show and his brand. You may not have firms waiting to work for you, but you have many advocates who would volunteer to share your brilliance.
No matter their level,I have found leaders are often their own best-kept secret. It's easy to do the work; it's more difficult to get yourself out there and noticed. It may feel risky and self-promotional, but that's not necessarily true. For instance, simply having coffee with someone, asking the question "how can I help?" or "what do you need to make your life easier?" and then just listening can be useful. Sometimes having someone to listen is payoff enough for the person on the other side.
(Esther Weinberg is a leadership expert and a cable veteran with a 20-year track record in the industry. She currently creates breakthrough strategies for such companies as ESPN, Microsoft, Scripps Networks, NBCUniversal Cable, Turner Broadcasting Systems, Inc., Motorola, Headline News Network and MTV Networks, among others. She is the contributing author to the leadership book "Breaking Through" by acclaimed author Barbara Stanny. Esther is a Board Member of NAMIC-Southern California, a member of Women in Cable Telecommunications and the Cable and Telecommunications Human Resources Association. Sign up for her FREE leadership newsletter with valuable information at
www.mindlightgroup.com
.)