The Networks That Said Bah Humbug!
It came without ribbons, it came without tags, it came without packages, boxes or bags. This year's Christmas marathon extravaganza will be hosted by the usual suspects–ABC, Lifetime, TBS, TLC and Hallmark. From "A Charlie Brown Christmas" to "Miracle on 34th Street," these networks will be running non-stop holiday classics Dec 24-25 all in the spirit of Christmas. But despite all the festivities and holiday cheer, a handful of networks decided to play Scrooge this year by saying bah humbug to programming tradition.
Encore Spotlight
Traditionally Quentin Tarantino and Christmas aren't synonymous with one another, but Encore Spotlight has decided to air a bevy of Quentin movies anyway. Though it might lack some of Tarantino's more recent films, the marathon, featuring "Jackie Brown," "Reservoir Dogs" and both "Kill Bill" Vol. 1 and 2, which begins at 11.30am on the East Coast, has enough action and gore to kill-off some time before Christmas dinner.
Nat Geo Wild
Encore isn't the only network that has tossed out the programming rule book this holiday season. Nat Geo Wild also went rogue and will air "The Great White Christmas Marathon." Sharks takeover Discovery near the end of the summer, but there's no reason you shouldn't live every week like it is Shark Week. Nat Geo Wild's Christmas marathon begins at noon Dec. 25 with "Built for the Kill-Great White Sharks" and runs through 2:30am the next day. The marathon also will feature episodes from "Sharkfest, Australia's Deadliest" and "When Sharks Attack."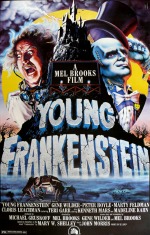 Sundance
"Oy! To The World: A Mel Brooks Christmas Marathon" will be airing on Sundance Christmas day. The network has scheduled some of the legendary filmmaker's best films. "The Producers," both the 2005 remake and the original, will kick-off the marathon at 6am in that order, while Robin Hood and his merry men are up to some tomfoolery in "Robin Hood: Men in Tights," a satiric film based on a handful of cinematic perspectives on the legends of Sherwood Forrest. Last but not least, the marathon will feature "Young Frankenstein" with Gene Wilder as Dr. Fredrick Frankenstein…errr, Dr. Fredrick Fronkensteen.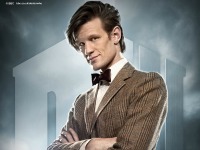 BBC America
While Sundance injects some humor into the holiday season, BBC America will be geek-ing Christmas up by airing its Dr. Who Christmas special beginning at midnight Christmas Eve. The marathon will feature the Time Lord's Christmas specials over all 7 seasons and will end with the premiere of Dr. Who: The Time of the Doctor at 9pm.
IFC
IFC also will be bringing some lampoonery to the Christmas festivities this year with a National Lampoon Christmas marathon. The network has scheduled a handful of family fun films from the Lampoon series throughout the Christmas holiday including "National Lampoon's Vacation" and "National Lampoon's Vegas Vacation," both of which star funny man Chevy Chase.
MSG Network
It's time to pump up those kicks as New York City's favorite teams get some air-time during MSG Network's Knickmas celebration this year. Knickmas–the network's 24-hour Christmas day marathon–will be hosted by Walt "Clyde" Frazier and will include episodes from "Beginnings," which just kicked off their 3rd season in November. Also on tap: "The Game 365"; "MSG's Vault"; "The Bracket" and from earlier this season. MSG also will feature "Lost and Found: The '73 Knicks Championship Tape."