Tester Addresses Cable, Network Glitches
The NaviTEK II Ethernet Service and Cable Tester, available in three versions in April from Ideal Industry Networks, services IPv6, PoE+, VLANs and trace route; it includes a large color LCD screen to view, pin by pin, wiremap capabilities.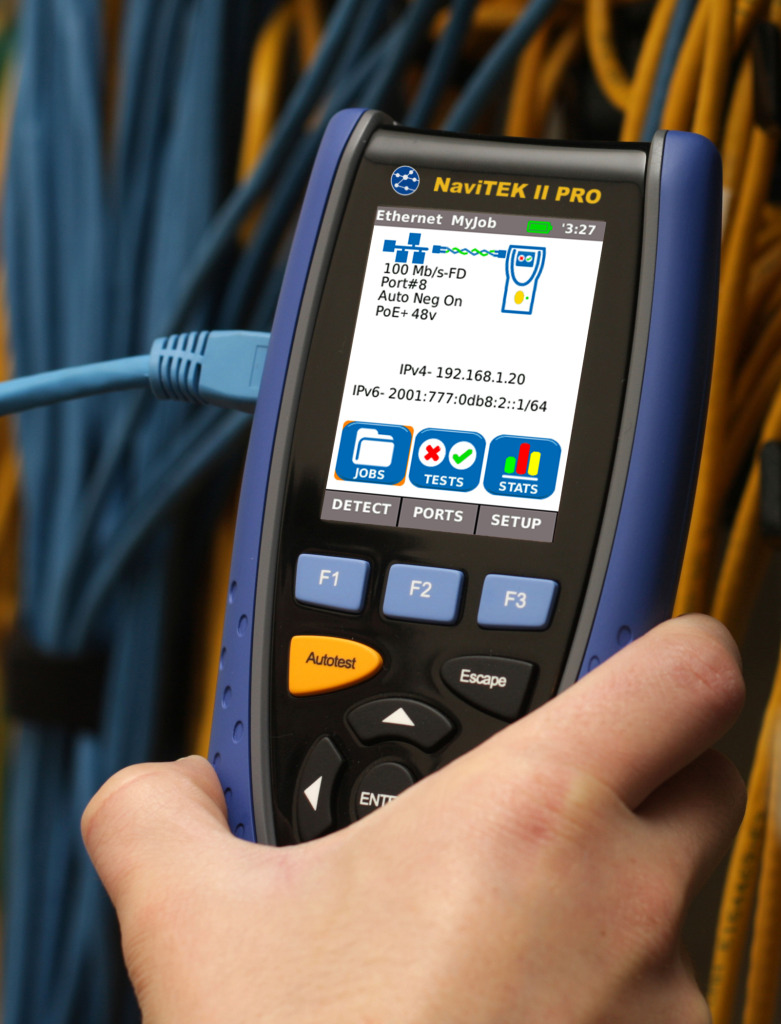 According to the manufacturer, the device can test both cabling and network performance using the same RJ45 interface, making it easier for techs who now don't need to disconnect the cable from the unit to switch between cable and network tests.

Both IPv6 and IPv4 can be tested using an IP Ping to measure response of DHCP and to help ensure end-to-end connectivity. Trace Route can map network connections, and a Netscan mode that auto-discovers IPv6 and IPv4 network nodes.

NaviTEK II also supports VLANs (4096 with priority); the tester can be used to verify the correct transmission and prioritization of Ethernet traffic with a specific VLAN ID and priority setting. In addition, the tester can check the availability and capability of PoE and higher power PoE+ sources in real time, including telling the technician the source voltage, current and supported PoE/PoE+ standards.
In addition to link/MAC and VLAN, NaviTEK II provides detailed error counts for collisions, FCS, under- and over-size, jabbers and bad lengths. It also can store a maximum of 250 tests, and it allows the technician to organize tests into five unique job folders.