Spotlight on the CableFAX 100—Sundance Channel's Sarah Barnett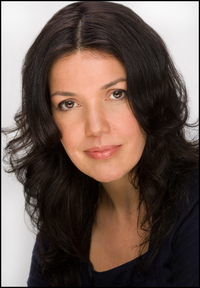 Sarah Barnett
EDITOR'S NOTE: We continue to spotlight our 2011 CableFAX 100 honorees, who were featured in a special issue of CableFAX: The Magazine published in Dec. 2011. Here is an excerpt from #89.
Title: EVP/GM, Sundance Channel
Years in Cable: 10 (14 years prior at BBC UK)
Education: BA, Warwick University, UK
Advice: Life's too short to drink cheap wine.
The one topping that should never be put on a hot dog: marmite.
My best technique for deterring time-wasting office visits from co-workers: marmite.
Worst thing I've ever heard someone say in a meeting: "Let's socialize that idea."
Favorite sports team: Arsenal FC
Favorite vacation spot: Tulum, Mexico ?