Spotlight on the CableFAX 100—Cox Communications' Bob Wilson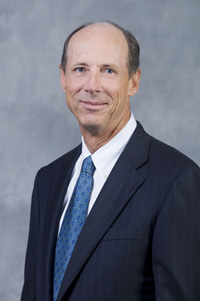 Bob Wilson
Title: SVP, Programming, Cox Communications
Years in Cable: 32
Education: BS, Lehigh; MBA, Georgia State
Why Him? From hi-def flicks on-demand to broadband to TV Everywhere-esque services, Wilson is leading the charge at Cox when it comes to giving customers access to the programming experience whenever and wherever they want it. He oversaw smooth adoptions after Cox stepped up to become both the first operator to launch In Demand's HD VOD movie service and to sign with Epix and its online library. Wilson's also overseeing all programmer deals and managing to innovate when it comes to new multiplatform venues for content, including the pending launch of several channels on tablets.
Board Man: Wilson also serves on the board of directors of In Demand, Music Choice, and the NCTC.
Year Ahead: The anytime-anywhere philosophy is quickly becoming a vital one for consumers. Cox, and other operators, will need to keep pace with consumer demand. Fortunately, Wilson is a proven innovator. ?