Our Wi-Fi Future – The Spectrum Imperative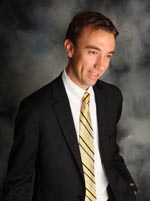 CableLabs' Rob Alderfer
Expanding broadband access is rightly an important national goal. As the FCC's National Broadband Plan observed, "broadband is a foundation for economic growth, job creation, global competitiveness and a better way of life." Cable is a leader in broadband access, connecting more than 50 million households in the US, so this is a key area of interest for the industry.
But the world is going wireless. Mary Meeker's closely watched annual Internet Trends report, released in May, observed that there are 219 million smartphone subscribers in the US. What may have been overlooked is that nearly all of these smartphones have Wi-Fi. In fact, Wi-Fi is the network of choice for a range of connected devices—think tablets, TVs, gaming consoles, you name it.
Cable is rising to the wireless challenge, adding value to broadband services. The CableWiFi partnership enables subscribers to take their home broadband service with them on the go, and has tripled the number of hotspots since last year's launch. That's more than 150,000 hotspots—not counting the millions deployed in homes by the nation's cable operators.
That's a lot of Wi-Fi growth, and a lot of value for consumers and the economy, enabling everyone to do more, faster, saving time and money. But with this growth, our nation's Wi-Fi networks risk becoming bogged down.
Can Wi-Fi continue to grow? Cable thinks so—if adequate wireless spectrum is made available. Spectrum is the lifeblood of Wi-Fi. As CableLabs recently noted, the increased use of connected devices puts a strain on capacity. Ongoing improvement to Wi-Fi's efficiency is unlikely to keep up with growth in devices and usage, putting our Wi-Fi future at risk.
What could that future look like? The latest Wi-Fi technology provides a perspective. 802.11ac, the newest mass-market Wi-Fi standard, enables Wi-Fi at gigabit speeds. That's fast and could deliver a step increase to consumer value. At more than three times the speed of Wi-Fi as we know it today, the tasks that may now take minutes—like downloading a HD movie—will only take seconds.
802.11ac is coming online this year, and by some estimates will be in nearly two billion devices by the end of next year. With wide adoption and consumer empowerment in an open device ecosystem, gigabit Wi-Fi can be a general-purpose technology with broad economic benefits. But these benefits can only be realized if more spectrum is made available, because the gigabit speeds of 802.11ac depend on wider channels—more spectrum.
The need for more spectrum for wireless broadband is not a new or controversial idea. In 2010, President Obama observed that "America's future competitiveness and global technology leadership depend, in part, upon the availability of additional spectrum." Last year, Congress directed the FCC and the Commerce Department to work toward making more Wi-Fi spectrum available in the 5 GHz range—the same frequencies used by 802.11ac.
We can enable our Wi-Fi future. The time is now to move forward with making more Wi-Fi spectrum available. Doing so won't be easy, and will require working with many stakeholders, but our wireless world is depending on it.