OTDR Features Automatic Testing, Long Battery Life
The NOYES M210, a new "inspection-ready" handheld OTDR, available from AFL in time for Valentine's Day, incorporates a Touch and Test User Interface, menus, user documents and numerous language displays. The device targets the testing and troubleshooting of single-mode and multimode optical fibers.??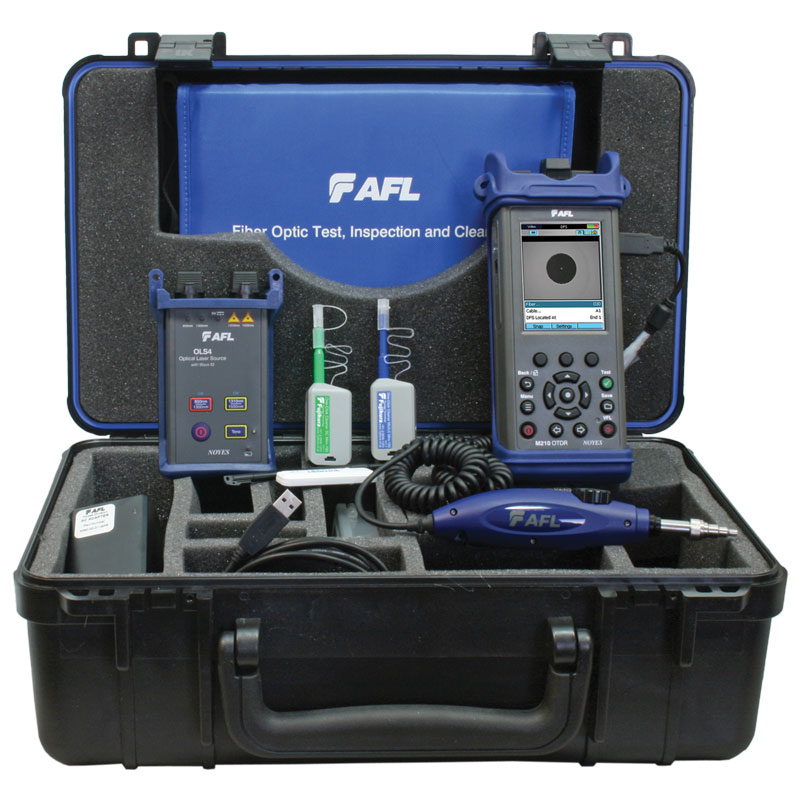 "Private and public network operators require that installed fibers be certified to meet rigorous standards for insertion loss, fiber splice, bend profiles and end-face cleanliness," explains Michelle Collier, senior product manager of AFL's Test and Inspection Division. "Because the M210 is the first OTDR in its size and price range that includes an integrated Optical Power Meter, an integrated Visual Fault Identifier and support for a high-resolution Digital FiberScope, it is the ideal choice for fiber installers everywhere."??
According to the company, the M210 Touch and Test user interface features rich file-naming capabilities and simple export of results to the Test Results Manager (TRM) reporting application. The M210 also offers automatic test capabilities that help reduce human error as well as automatic Pass/Fail indicators.??
Out in the field, the OTDR has a dynamic range of 30 dB and a battery capacity of more than 16 hours of portable operation. ?