MSOs and Non-Practicing Entities – Proposed Efforts to Level the Playing Field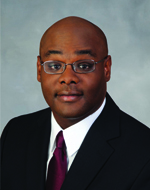 George Medlock
MSOs often embrace emerging technologies since they provide a competitive advantage in the marketplace. One of the downsides of adopting new technologies is the increased exposure to non-practicing entities, also referred to as patent trolls.
A non-practicing entity is a term used to describe companies that do not manufacture any products, but generally hold one or more patents for the purpose of collecting revenue as a result of threatened or instituted litigation. As noted by Judge Davis of the Eastern District of Texas, the tactics taken by these entities often "present[] Defendants with a Hobson's choice: spend more than the settlement range on discovery, or settle for what amounts to the cost of defense, regardless of whether a Defendant believes it has a legitimate defense." Parallel Networks, LLC v. AEO, Inc. et al., No. 6:10-cv-111 (E.D.Tex., Mar. 5, 2011).
Non-practicing entries are an ever-increasing cause of concern for many businesses, and MSOs are no exception. Indeed, defendants are estimated to have spent more than $29 billion in 2011 in defense of suits by non-practicing entities, according to James E. Bessen and Michael J. Meurer's paper
The Direct Costs from NPE Disputes.
Moreover,
RPX Corporation's
2012 NPE Activity Report says that
in 2012, non-practicing entities were responsible for approximately 65% of the patent infringement suits filed in the United States. MSOs have frequently been subject to such suits from entities such as Rembrandt Technologies, Ronald A. Katz Licensing, L.P., and LVL Patent Group, LLC.
In view of these issues, there has been a significant push to institute patent reform to level the playing field. In recent weeks, patent reform has garnered significant political and media attention. On June 4, 2013, the White House announced a set of Executive Actions and Legislative Recommendations which were designed, in part, to hinder the efforts of non-practicing entities. The Executive Actions announced by President Obama include, for example, measures to ensure that non-practicing entities are no longer able to hide their identity behind multiple shell companies by requiring patent owners to regularly update ownership information and indicate the "ultimate parent entity." Additionally, the Patent and Trademark Office ("PTO") will begin training its examiners on scrutiny of functional claims and will also develop strategies to improve clarity, such as the use of glossaries in patent specifications to assist examiners.
In parallel to the President's actions, several bills have been introduced in Congress that similarly aim to put an end to litigation by non-practicing entities. One common proposal, contained in both the SHIELD Act (Saving High-Tech Innovators from Egregious Legal Disputes Act) and Patent Abuse Reduction Act of 2013, is to institute a fee-shifting provision under which the prevailing party is entitled to recover its fees and costs. The SHIELD Act would also impose statutory limits on discovery, thus reducing the cost of defense.
It is unlikely that any single proposal discussed above will fully eliminate suits by non-practicing entities. However, MSOs should continue to monitor the possible legislative changes that may one day help to level the playing field.
(George Medlock is partner at Alston + Bird LLP. He is a member of the firm's Intellectual Property Litigation Group and his practice includes all areas of intellectual property litigation and counseling, with a particular emphasis on patent litigation and enforcement. Joshua Weeks is an associate in Alston + Bird LLP's Intellectual Property Litigation Group, focusing his practice on patent litigation and enforcement.)