More Price Hikes From A Spectrum-Starved Industry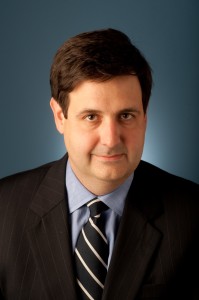 Since the Federal Communications Commission (FCC) blocked the AT&T/T-Mobile merger, wireless data prices have been rising in the form of higher prices and new caps. The reason is simple. Operators are running out of capacity and have little faith that the FCC can source new usable spectrum.
MetroPCS, for one, could have benefited from the likely spectrum sales that would have resulted from an approved AT&T/T-Mobile merger (for more information, click here). Instead, MetroPCS and other wireless operators are likely to simply increase pricing on the limited, remaining capacity on their networks.
The FCC's latest attempts to source spectrum include blocks that would take between five and 10 years to clear. That clearly is not quick enough for MetroPCS, which has been upgrading their network and now will resort to price hikes to deal with their near term capacity demands. ?
As data prices rise, the value of the underlying spectrum should rise with it. Spectrum is in greatest need in the most population dense areas of the country. This is why spectrum in New York commands a higher price than less populous areas in past regional auctions of spectrum.
Low frequencies in the 700 MHz and 800 MHz bands are valuable when building out a national network. However, when adding capacity, there should not be as material a value difference between 2.5 GHz (owned by Clearwire) and the 1.7 GHz-2.1 GHz bands the FCC is trying to restructure through its current Notice of Proposed Rulemaking. There is wide belief that granting a waiver to Dish would create a windfall for spectrum that was purchased for $0.25/MHz/POP.
(Editor's note: To read this opinion piece in its entirety,? click here.)
Walter Piecyk, is co-head at BTIG Research, specializing in telecom, wireless and communication equipment equities. Contact him at wpiecyk@btig.com.