Live From New York: Britt Considers Verizon A 'Frenemy'
NEW YORK CITY — At a Communications Technology/CableFAX awards event yesterday, Time Warner Cable CEO Glenn Britt said the MSO struck a good deal to sell its AWS spectrum to Verizon Wireless, and he doesn't think it's a problem to resell each others' services — even though TWC and Verizon FiOS are staunch competitors.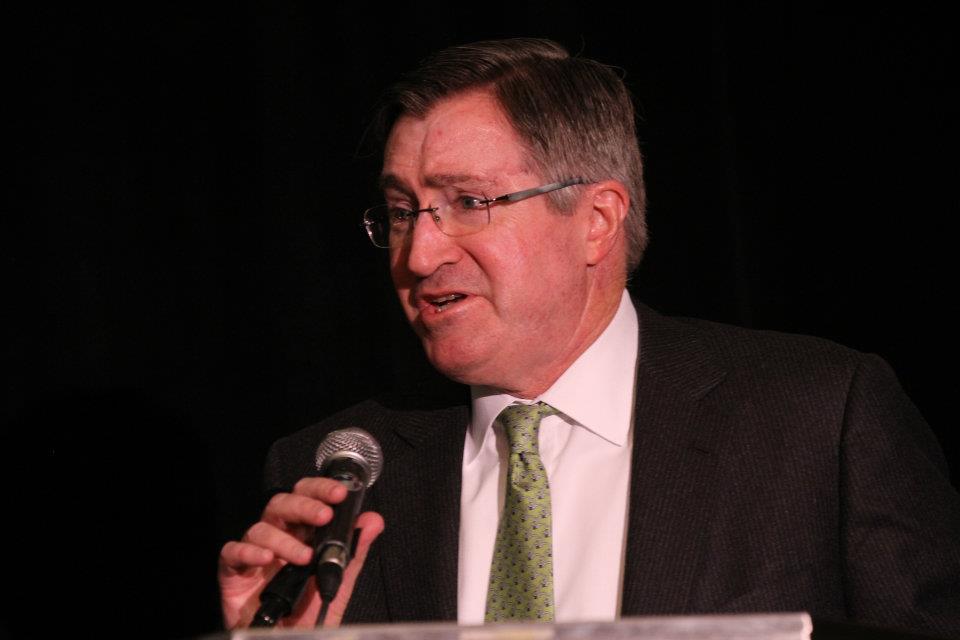 "Obviously, we're happy to get the money," Britt admitted. "More importantly, we have this agency deal – which is not that unusual – the idea that we'll work together to see what we can do." Adding the concept of "frenemies" is common throughout the entertainment industry, he continued, "That's business. This idea that somebody is a blood enemy doesn't really work." (For more information, click here.)
Now that TWC is aligning with Verizon Wireless, it will stop selling Clearwire's service. However, it will continue to service its 27,000 wireless subscribers, at least for the time being.
Asked why TWC wasn't able to build out its own wireless network, Britt explained it would be an understatement to say that building out a new nationwide cellular network was "risk capital — it became pretty clear to us that we weren't going to build the spectrum."
On the Video Front
For an industry that's dealing with a multitude of video competitors, Britt said, "It's pretty clear to me that the subscriber format we sort of stumbled into in the early 1970s is a very powerful thing. It's so much stronger than any pay-per-view model."
And while cable is beefing up its video on demand (VOD) offerings to compete with the likes of Netflix and HuluPlus, Britt still sees value in the "TV Everywhere" model where subscribers can watch their subscription video via the Internet by going through an authentication process.
"With technology, we can create more functionality and have subscriber service on many new devices," he said. "There's mobility. Using Web services software, we have much more capable program guides than ever before."
But while he gave credit to technologists for moving the cable industry forward, he said negotiators hamper that progress: "Even though everybody says 'let's do this and not let contractual relationships get in the way,' we can't help ourselves. Without offending any negotiators, they're mostly lawyers and not all that facile with the technology. I think there's a better way to do this. Let's partner and focus on the consumer."
– Linda Hardesty