How to Position Your Company as an Architect of Change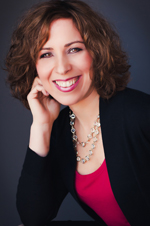 Esther Weinberg
Varietyreports that Fremantle, Univision, Universal Cable Productions and Warner Bros. Television are teaming up with smaller digital media firms on either joint productions or distributions of content. New partnerships such as these are popping up everywhere.
Joining forces with smaller fish allows big companies to achieve several strategies, including minimizing risk and being poised for growth as digital consumption increases. Organizations are realizing that disruption is not going away. So it will benefit your company to be poised to take on a slice of the pie early on—and learn at a low cost.
Positioning your organization as the architect of an upcoming change and is a critical business strategy. Moreover, the cost of not doing so endangers the very sustainability of your company.
Here are several ways to position your company for a "readiness" mindset:
Think Low Cost, High Improvement – Examine and re-examine your services, products and the cost of doing business while simultaneously looking at new markets and technologies to grow into and develop. Consider which countries are now on the forefront of the latest new ideas.
Observe and Move Fast – AuthenTec, a biometric firm Apple acquired in 2012, created the fingerprint sensor technology found in the newest iPhones. Yet most people don't know that the technology was available in smartphones in the early 2000s. When Apple announced the new 5s, they made fingerprint sensor technology seem like the coolest tool on the block. According to Fast Company magazine, "Apple's competitors were unable to make a go of the technology because they either lacked the vision or know-how to execute on the idea properly or because they weren't willing to risk what it'd take to market it correctly to consumers." Apple saw the technology's potential, while others just saw it as a tool to repurpose. What changes are you observing that will make a significant impact in your business?
Amass Allies – Getting supporters to buy into changing anything requires vision and tough skin. Make sure you know your champions, the naysayers and those who need more evidence to change. Your advocates will find ways to position, bolster and influence a change. What people or organizations will be your change champions?
Don't Be Sideswiped by Change – Developing your people to be prepared for change is essential. Research conducted on winning poker players has shown that that while those who win didn't necessarily have a plan to execute, they had an awareness that change could occur at any time. This awareness allows a person to take action quicker—and the one thing we can count on is change.
(Esther Weinberg is a leadership expert and a cable veteran with a 20-year track record in the industry. She currently creates breakthrough strategies for such companies as ESPN, Microsoft, Scripps Networks, NBCUniversal Cable, Turner Broadcasting Systems, Inc., Motorola, Headline News Network and MTV Networks, among others. She is the contributing author to the leadership book "Breaking Through" by Barbara Stanny. Esther is a Board Member of NAMIC-Southern California, a member of Women in Cable Telecommunications and the Cable and Telecommunications Human Resources Association.)