Guest Op Ed – Inspiring Today's College Students by Providing Cable Industry Role Models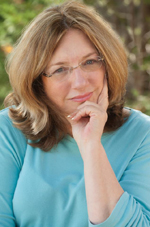 Lucy Holsonbake
I remember three years ago, when, as a professor at Northern Virginia Community College, I was in NYC for a cable event geared towards students. We walked past "Occupy Wall Street" students who were protesting, if you want to call it that. It really looked more like "hanging out," drumming, singing, flirting, an occasional attempt at tribal shouts and a faint waft of weed. It was very sad to see these lackluster youth, especially in contrast to our students who were so wide-eyed and excited about meeting cable industry leaders, being exposed to new ideas and, most importantly, learning about career avenues that they previously had no idea existed. I thought that if there were more corporations and industries investing in our youth by supporting forums like this, there would certainly be fewer students wasting away in quasi-protest, losing hope and giving up on American enterprise.
The United States has a morale problem and no one feels it like today's youth. Many are leaving school with record debt only to find that they were not aware of–and subsequently not prepared for–the job opportunities that do exist. We are always educating through the rear-view mirror as we drive our young people into the future. Events like One Day Immersion in TV, Cable and Digital Entertainment,
scheduled for November 8, 2013, in New York City,
provide hope and act as a catalyst for today's youth because they focus on the future. They inspire and lead them into innovative thinking.
I have seen the remarkable transformations that take place after these types of events, which empower students by using practical and real-life learning. Some examples: A student who was not sure about her next move participated in the event and landed an internship that turned into a part-time position. She is now finishing her degree online via Harvard. Another who had been agonizingly searching for a major gained enough insight to finally declare—with certainty—his major as business. One was so elated by the conversation she had with one of the expert panelists that she wrote a note to that person and struck up a true mentorship. These are isolated examples, but they're not so rare.
Industry gives meaning and motivation to learning. All students feel empowered by being engaged in the real-life curriculum that these kinds of forums provide. The classroom is now energized because students make the connection between curriculum and career. Students gain vision as they see what is truly possible and begin to form real goals. A major is no longer an abstract, but rather a career with real life people as role models for jobs. Nothing can replace the importance of industry's role in teaming with education. It is a must.
"Reform" is the word of the day. And educational reform is something about which almost everyone has an opinion. The truth is that the solution will not arise from one mandate or program but will be an amalgam. Industry and big business must play a role and have not only a vested interest in, but also a moral and ethical obligation to support activities that invite young adults into their world. This is the future of the United States—not only its economy, but its character and leadership. The cable industry has shown great leadership in advancing collaborative and experiential learning experiences such as One Day Immersion. Northern Virginia Community College is proud of its role and relationship with the event. We salute all the companies that contributed dollars and, more importantly, time and service to help inspire today's students. We are proud to be your partners in success.
(Lucy Holsonbake is an educator with over 35 years of experience. She currently teaches Communication Studies at the Alexandria Campus of Northern Virginia Community College.)