Glenn Beck Net Looking to Blaze Distribution Trail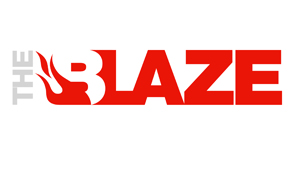 Conservative talk show host Glenn Beck's TheBlaze cable net is hoping its launch on DISH Wed is just the beginning, with execs the making the rounds to other MVPDs to discuss carriage. TheBlaze (formerly GBTV) has tapped a well-known cable vet to lead the charge—Lynne Costantini. She previously served as Time Warner Cable's SVP, programming and Scripps Nets Interactive's EVP of affiliate sales. Also on board are pres/chief content officer Joel Cheatwood (former SVP at Fox News and CNN) and Premiere Radio Networks co-founder Kraig Kitchin, who serves as pres/chief revenue officer. Chris Balfe, pres of Beck's media company Mercury Radio Arts, is CEO of the net. Balfe and Costantini spoke with CableFAX about shifting TheBlaze from an Internet TV net (it costs $9.95/month) to a traditional TV channel.
You know how hard it is for independent networks to get distribution. Why go this route?
Balfe:
We think we have something unique. It's not just another channel of content that could be found on other channels. We think it adds value to distributors in a bunch of different ways and helps them grow their businesses. We feel we have an advantage over other launches, even though to your point, an independent is very, very tough. We obviously know it's going to take time for us to accomplish those goals.
Costantini:
Glenn has a very passionate audience. He has a proven track record, and he also has multimedia assets. We believe and have heard from distributors that they are very interested in using them to their advantage—including radio, online assets, publishing assets. We think it's a good value proposition.
What about these assets appeals to distributors?
Balfe:
Look at what we did accomplish in our one year without direct television distribution. Having 300K people take out their credit cards and be willing to type their numbers in just to get our network solely shows we have a mass audience. It's the job of distributors to have the best content for their customers.
Will you phase out the Internet subscription channel over time?
Balfe:
We have plans to stay in the direct-to-consumer business. What that exact business looks like down the road could change. We've had a direct-to-consumer business since 2002 when Glenn was on the radio only. In some way, shape or form, we'll have something.
What sort of carriage are you seeking?
Costantini
: DISH has us on AT-250. Of course, we want the broadest distribution that we can get. And we'd love to be on the same types of tiers and packages as other services in our category. But we're entertaining and having all kinds of discussions with distributors, and we're going to be flexible.
Would Current be a similar channel?
Costantini:
Yes. I think any network in the news, opinion, commentary category would be similar, although there are a lot of important distinctions with TheBlaze. TheBlaze also will have reality programs, a news comedy show and other types of entertainment programs.
And what sort of reactions have you been getting from distributors?
Costantini:
I think it's generally positive. But there's a little caution, too, from some distributors. They want to wait and see what it looks like, and what the reaction is from the public and press.
Balfe:
There are a lot of distributors not in the business of looking to add channels. And it's not a free network. That gives it an additional hurdle, but at the same time, we've heard 'you are in a unique spot, with your talent level, multimedia assets, with the sort of proven content you have, and therefore you're not just another network coming to us for more money, but we actually get something out of the equation here.' There is a recognition of real value.
Has anyone suggested the channel is too niche?
Balfe: We haven't heard that concern. Glenn's show was the number one show on all of cable at 5pm. So, it's not really a niche show, and we think the other competitors in this category have built very big audiences. Everyone's been pretty open to the concept of having both sides, saying, 'We have Current. We have MSNBC. TheBlaze is part of the mix.'