DISH-Sprint: The Folly Of Micromanaging Mobile Internet Competition<!—— /* Font Defini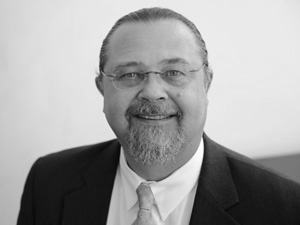 The gap between the competitive realities of the mobile broadband market and the anachronistic, industrial policy mindset of Federal regulators has never been more baldly on display than over the past few days. On Friday, April 12, the Department of Justice explained in a filing at the FCC about the need to "improve the competitive dynamic" by micromanaging the market for mobile spectrum. Three days later, on Monday, April 15, DISH Network announced plans to merge with Sprint.
According to DISH Network Chairman Charlie Ergen, the DISH/Sprint merger will "create the only company that can offer customers a convenient, fully-integrated, nationwide bundle of in- and out-of-home video, broadband and voice service…This unique, combined company will have a leadership position in video, data and voice and the necessary broadband spectrum to provide customers with rich content everywhere, all the time." There may be some puffery there, but there's no doubt that a DISH/Sprint combination would further shake things up in mobile broadband markets.
I say "further" because these markets are experiencing a level of "creative destruction" that would make Joseph Schumpeter proud. Throughout the mobile ecosystem, firms are introducing new devices and operating systems (Samsung), creating new interfaces (Facebook), rolling out new service plans (every mobile carrier), and deploying new networks (again, every mobile carrier). Cable companies are spending billions building out hundreds of thousands of Wi-Fi hot spots; broadcasters are working on new technical standards that would allow them to enter the mobile broadband fray.
These developments are "improving the competitive dynamic" of mobile wireless markets on a more or less daily basis.
Federal competition regulators operate on a different clock. Last Friday's 24-page DoJ filing (which, without ever actually concluding that it would benefit competition to do so, recommends that the FCC tip the scales in the upcoming incentive auction in favor of "small" carriers like Sprint and T-Mobile and against "big" ones like AT&T and Verizon), responded to a request for comments issued back in October, more than six months ago. By government standards, six months is hyper-speed. Consider this:
• The incentive auction itself – which is intended to facilitate a speedy transition of spectrum from broadcasters to mobile wireless carriers – was proposed in early 2010, and will take place (at the very earliest) in late 2014.
• The FCC's average time for approving spectrum transfers (like those that would be required for DISH to merge with Sprint) is about eight months, but controversial deals can easily take a year or more.
• DISH's request to use existing spectrum for mobile broadband – a necessary condition for the Sprint merger to even be proposed – was delayed by the FCC for over a year.
The most important thing competition regulators can do to improve the competitive dynamic of mobile broadband markets is get out of the way and let the gale of creative destruction work its magic. Doing away with the kinds of unnecessary license conditions that held up the DISH deal for over a year would be a good place to start.
Economist Jeffrey Eisenach has served in senior positions at the Federal Trade Commission and the Office of Management and Budget. As a visiting scholar at AEI, he focuses on policies affecting the information technology sector, innovation and entrepreneurship. This piece first appeared April 15 in AEIdeas. Contact Eisenach at [email protected].