Coupling/Decoupling Network Series Enhances Generators
Teseq, a developer and provider of instrumentation and systems for EMC emission and immunity testing, now is selling the CDN 3043 3-phase coupling/decoupling network series as an extension to its NSG 3040 multifunction generator series.?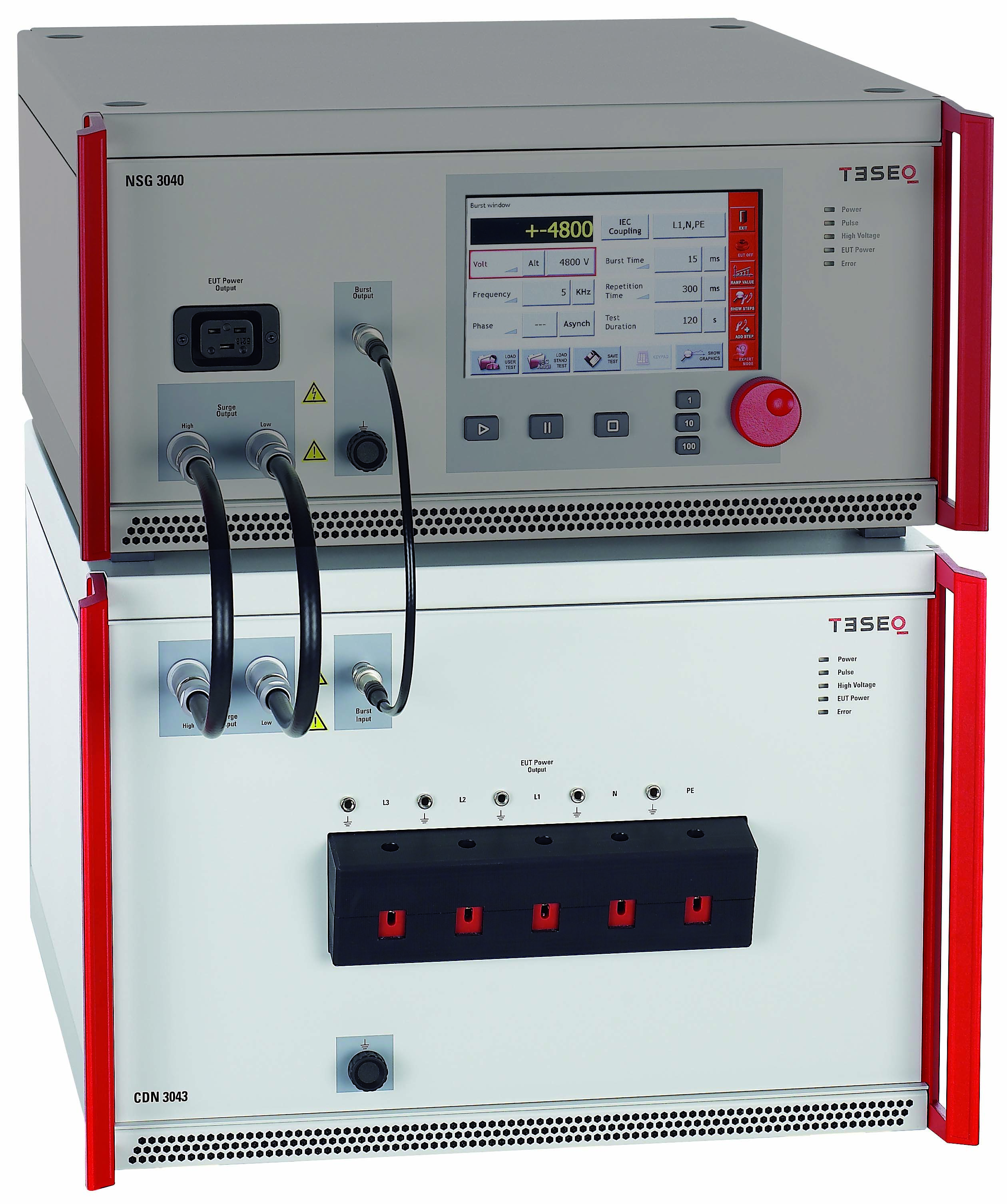 Six different models offer such common safety functions as a single-function 16A unit up to a combined version rated at 32A. Higher current ratings are covered by the CDN 3063 series.?
Dedicated EUT (Equipment Under Test) terminals allow direct EUT connection; no specific adapter plugs are required. A safety isolated terminal key is supplied as standard. Shielded high-voltage safety plugs are used to interconnect the high-voltage pulse output from a NSG 3040 multifunction generator to the CDN input.
At standby or with lower EUT currents, when there is no need for cooling, the internal cooling fans will turn at a very low speed, generating very little audible noise; fan speed will increase as required when the CDN is in use. In the event of intentional or unintentional overload, when maximum internal cooling becomes insufficient, the CDN 3043 will remove power to the EUT using the built-in EUT power contactor, preventing damage to the instrument and removing the risk of fire. In the event of over-temperature shutdown, the CDN 3043 control electronics will send a signal to the NSG 3040, immediately stopping the firing of pulses.
The phase rotation detector visible at the back off the CDN units indicates if a phase is connected and if the rotation of L1, L2 and L3 are set correctly, helping to ensure correct coupling.