Communications Technology's 2011 Hall of Fame
Jorge Salinger
In recognition of his work to explain and promote the Comcast, Time Warner Cable and other CableLabs members' Converged Cable Access Platform (CCAP) initiative.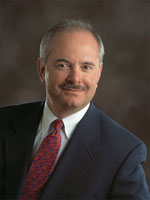 Jorge Salinger, vice president/Access Network Architecture at Comcast Cable, almost has two jobs. His "day job" is being responsible for the company's converged-platforms video, high-speed data, voice-access-network strategy and architecture. But he also is chief communicator regarding Converged Cable Access Platform (CCAP). Salinger has more than 20 years of experience in telecommunications and cable, participating in new technology development and operations. Prior to joining Comcast, he was president of the consulting division at YAS Broadband Corporation, where he served as executive consultant for many U.S. and international MSOs, assisting with technology strategies in all service areas. Salinger also directed the Broadband Access Certification programs at CableLabs, including DOCSIS, CableHome and PacketCable. Salinger previously served as director/Digital Services at Adelphia Cable, director/Telecommunications at Florida International University and vice president/Engineering at Systems Engineering Consultants. He also participated in the launch of four start-up companies. In addition, Salinger has authored and/or co-authored more than 20 patents and applications.
Jay Rolls
In recognition of his efforts to spearhead the TV Everywhere initiative and for his collaborative communication skills when it comes to advancing future technologies.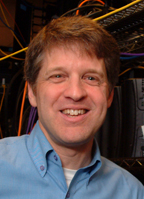 Cable veteran Jay Rolls was named senior vice president/CTO at Charter Communications earlier this year, and he now leads the company's engineering and architecture teams. Rolls also serves as the company's primary liaison to industry organizations, including research-and-development consortium CableLabs. Prior to becoming the top technologist at Charter, Rolls had a varied career in telecommunications. He served as senior vice president/Technology at Cox Communications, overseeing technology and architectures across all of its communications and entertainment product lines. Rolls began his career working on communications cryptography for the U.S. intelligence community, and he later worked with BBN Communications and Alcatel Telekom, spending nearly a decade in Germany. He has held senior leadership positions with Pacific Broadband and Excite@Home.
Vibha Rustagi
In recognition of her work in TV interactivity and in establishing a global company.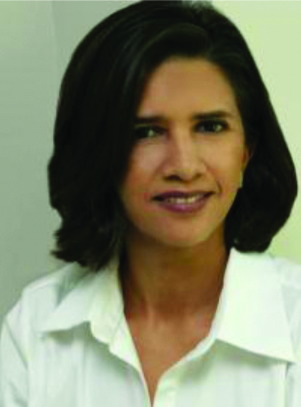 Vibha Rustagi, president and CEO at itaas, has been involved in the telecommunications and cable industries for more than 22 years. She started her career in the dual role of engineer/marketing and sales professional at Scientific-Atlanta, now Cisco, where she was integrally involved in the design and launch of some of the first digital networks and the development of early interactive applications. In 1999, Rustagi and two partners founded itaas, a company involved in the development, architectural design, integration, testing and deployment of interactive digital-video delivery solutions and applications. More than 200 people work for itaas in offices in three countries. Customers include service providers (including Comcast, Time Warner, Cox, Charter, Cablevision, Bright House, Insight, Videotron and Rogers) and technology vendors (including Cisco, Motorola, Technicolor and Pace) as well as content providers and applications developers.
John Dahlquist
In recognition of more than 40 years in the broadband communications industry, including his evangelizing on fiber-deep and spectrum-reclamation technologies.

John Dahlquist, vice president/Marketing at Aurora Networks, has spent more than 20 years in product development, operations and marketing management for broadband communications products and services. Before joining Aurora Networks, he was Harmonic's vice president/Marketing for more than seven years. Prior to that, he served several years as vice president/Marketing for Philips Broadband Networks and as director/European Cable Operations and director/International Business Programs at General Instrument Corporation (now Motorola Broadband). Dahlquist is a widely acknowledged industry expert, writing extensively and having made countless presentations at major cable-television and communication exhibitions and symposiums around the world.
Richard J. Lynch
In recognition of his contribution to building the U.S. wireless industry, including the widespread proliferation of CDMA technology and the early architecting of Verizon's LTE network.
Like many in the communications industry, Richard J. Lynch started his nearly 40-year career as part of the Bell System, working first with New England Telephone and then moving on to Bell of Pennsylvania. Lynch has been at the forefront of wireless data solutions, starting with Cellular Digital Packet Data (CDPD) in 1995 when he led Bell Atlantic Mobile's build of one of the largest CDPD networks in the country. In 2004, Lynch again led the industry with the decision to widely deploy EV-DO for broadband services. He also was responsible for the decision to deploy Code Division Multiple Access (CDMA), which remains the basis for the Verizon Wireless voice network. In October 2010, Lynch was appointed as executive vice president and CTO at Verizon Wireless, mirroring his former job at Bell Atlantic Mobile, and he then was elevated to executive vice president for Verizon Communications, with responsibility for delivering specific strategic technology initiatives across the enterprise. He retired earlier this year. According to Lowell McAdam, Verizon's CEO, "Under Dick's leadership, the Verizon Wireless network earned its distinction of quality and reliability. He is the living embodiment of our iconic 'Can you hear me now?' advertising campaign."
Gaylord Hart
In recognition of his long-term contributions to cable-TV optical networking, and for his role in developing and marketing widely used broadband systems and products.

Gaylord Hart has two patents registered with the U.S. Patent Office, one that provides a broadband network with an improved method of compensating for variations in the noise level in the upstream signal path and the other for an improved flat F-port connector for use in cable TV, master antenna TV and general TV applications where coaxial cables and/or other devices must be connected to other cables or devices. Currently director/MSO Market Segment at Infinera, Hart has been in the optical networking industry for more than 10 years, and he has more than 25 years experience in the cable-TV industry, serving in numerous executive roles at such companies as Meriton Networks, Mahi Networks and Movaz Networks, responsible for the development and marketing of broadband systems and products. He began his cable career as an engineer with Hamlin, designing set-top converters and video scrambling/descrambling systems. He was CTO and vice president/Business Development at XEL Communications, a manufacturer of voice and data access equipment; and he went on to be vice president/Engineering for ANTEC (now ARRIS). Hart then founded Flash Point Networks, a broadband optical Ethernet access equipment start-up. Hart has been described by industry colleagues as "extremely motivated and task-oriented," with "an ability to pick up new technology."
Sandip Singh
In recognition of his efforts to evolve the future converged architecture of video services across cable, wireless, broadband and media.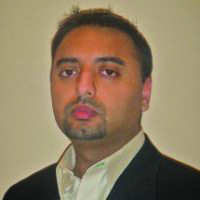 Sandip Singh joined the Rogers Communications engineering team in 2005 as its architect of advanced video technology. As senior architect/Management, Services, he has been responsible for developing architectural solutions for Switched Digital Video (SDV), tru2way, video on demand, IPTV, home networking and software applications; for designing and overseeing implementation of large-scale projects and conformance to Rogers' architectural guidelines; for large-scale budget forecasts and allocations for strategic Rogers video deployment initiatives; and for vendor relationship development and management. Prior to his present job, Singh was senior video architect at Verizon, and he held two positions at Nortel: product-management/lead architect and systems engineer/Cable MSO Solutions. Singh is credited with two patents, one for shared keys in a PKI environment and another dealing with intelligent bandwidth management for video delivery. In 2010, Singh was named SCTE Young Engineer of the Year for his involvement in MSO industry-leading technology development and deployment initiatives for more than 10 years in both the vendor and service provider arenas.
John Jason Brzozowski
In recognition of his expertise in architecting and designing solutions that deliver now and future broadband services, including DOCSIS 3.0 and IPv6.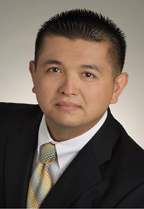 John Jason Brzozowski wears many hats: chief architect/IPv6 and Distinguished Engineer at Comcast Cable, IPv6 Working Group Chair at the Consumer Electronics Association and IPv6 Deployment Working Group Chair at the Society of Cable Telecommunications Engineers. He has contributed significantly to many standards and technologies critical to the cable industry's adoption of IPv6, specifically those pertaining to voice, video and data. He works closely with CableLabs on DOCSIS and PacketCable specifications, and with such other organizations and standards bodies like the IPv6 Ready Logo Committee, UNH-IOL and the IETF. Brzozowski's focus is on leading the effort to integrate IPv6 into legacy IPv4-only devices or devices that traditionally do not support IP, including those critical to broadband delivery. He also has been investigating the integration of WiMAX into broadband networks — specifically the cable variety — focusing on matters related to the introduction of IPv6 and IPv4/IPv6 coexistence. According to industry colleagues, Brzozowski is "a great resource regarding IPv6 and wireless/cable integrations," and when he takes on a project, "you can be damn sure it is going to get done! That is a rare quality in this day and age."
Ron Hranac
In recognition of his many contributions to the cable and RF industries in a number of different capacities; and for his quarter-century of being the technician's technician, deconstructing and explaining the most difficult engineering issues in such a way as to make them understandable and solvable.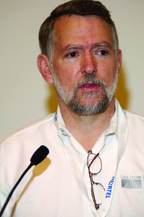 As one industry player noted, "We are all better off having Ron in the senior post of Engineering Guide to the entire cable industry. Anyway, no one sports more badge ribbons than Ron, and that's good enough for me." Hranac, technical leader at Cisco Systems, has worked extensively with microwave, satellite, fiber optics, HDTV, two-way and other cutting-edge technologies for cable; and he is recognized as a technical leader in the North American cable-TV industry. After starting off as a DJ/announcer at KCLK in Washington State, Hranac moved on to TelePrompter Cable TV in 1972 and then to Jones Intercable. After nearly 11 years with Jones in various engineering capacities, Hranac segued into publishing before joining Cisco; he continues to serve as Senior Technology Editor at Communications Technology. Hranac also devotes a lot of his time to the SCTE; in 1987, he became the first cable person to be certified in SCTE's BCT/E program, and he is certified at both its Technician and Engineer levels.
Ellen Dudar
For recognizing the need for interactivity on TV before almost anyone else and then building a company that provides interactive apps to some of the top MSOs.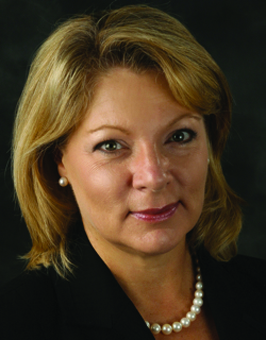 Ellen Dudar, co-founder and chief product officer at FourthWall Media, leads a seasoned product team that has launched Emmy-nominated new-media products to millions of homes since 2003. Dudar recognized the need for interactivity in TV before many others did, and her latest products include "Ad Widgets" and "TV Widgets." Ad Widgets delivers targeted interactive advertising, measurement and reporting to the 30-second spot through the latest EBIF and SCTE-130 industry specifications. TV Widgets is a portfolio of interactive programming that includes hundreds of individual widgets that drive viewer engagement, growth and revenue on TV. Prior to founding FourthWall, Dudar worked as a technical manager in Oracle's System Performance Group, providing direction to critical accounts in the areas of system architecture design, database design, capacity planning and performance management. Dudar also worked for Lockheed Martin as an application architect and at PRC Inc. as a software development manager on the International Space Station.