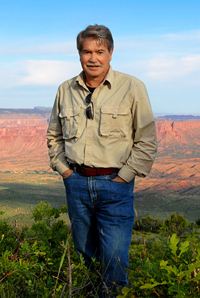 John Hendricks
John Hendricks, founder of Discovery Communications, announced he will retire as chairman of the company's Board of Directors and as a Director of the Board. He'll stay in his current position through May 16, the date of the annual meeting of shareholders. Hendricks' contribution to the cable industry is impressive. Just a few milestones: He launched Discovery Channel on June 17, 1985, bringing documentary programming to cable for the first time. He was behind the creation of digital networks in the US and launched the first 24/7 basic cable HD channel, Discovery HD Theater, in 2002. He's the recipient of the Governor's Award, the Academy of Television Arts & Sciences highest honor. John's hobbies include cars and airplanes and a personal passion is the foundation he and his wife Maureen set up to provide grants for 501 (c) 3 organizations that further a support the arts, science, education and local communities. Here's
a link to the site.
He also helped found the Women's United Soccer Association. Fun fact about John: He sold men's suits part-time in high school, switching from a store with a reliable paycheck to one with sales commissions. "My fate was my own. And I loved it," Hendricks wrote in his book,
A Curious Discovery,
which explores what makes someone an entrepreneur.
Doug Baker
In other Discovery news, Doug Baker was named COO and CFO for Discovery Networks International (DNI). In the coming weeks he'll transition from his current role of evp and CFO for DNI. Baker's duties now include leading DNI strategy and research as well as financial aspects of DNI Finance and Global Brand Solutions. Baker joined the company in 2005 as CFO for Discovery Commerce. Then he became CFO for Discovery digital media, emerging networks & business development. Before Discovery, he held various financial, operational and strategic positions, including a stint at Hallmark. Specifically, he held posts relating to Hallmark International's Finance and Treasury functions as well as Hallmark UK's finance & information technology director. Doug tells us that he's a pilot (see pic below!) and a fan of Arsenal, the football team (soccer, that is) in the UK.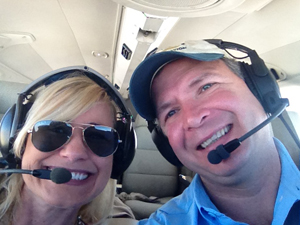 Doug Baker and his wife Julie flying their plane.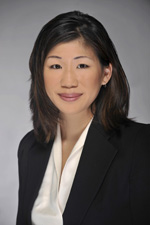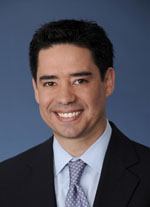 Jessica Fang David Espinosa
Jessica Fang is now svp, distribution, national accounts for Fox Networks, and David Espinosa has been named svp, distribution, strategic analysis. Fang will negotiate multiplatform distribution agreements as well as compensation for retrans consent for Fox's O&O broadcast stations. Fang joined Fox in 2002 as manager of national accounts. Upped to director of national accounts and sales strategy in 2005, she took on strategic plans for emerging networks. In 2008, she was promoted to vp, national accounts. Jessica tells us she likes to bake. "The office benefited from that before I went and had all those kids," she told us. Also, she's lived in three different countries: Hong Kong, England and the US.
Espinosa is charged with strategic analysis on all of FN's distribution activities with its 44 O&Os and joint venture TV networks. Moreover, he'll provide additional leadership with strategy, negotiation and implementation of affiliate and retrans consent between Fox and pay TV providers. Espinosa came to Fox in 2006 as director of national accounts and became vp, distribution, strategic analysis in 2010. Prior to joining the company, he was vp, corporate banking at Citibank and then vp, electronic payment orders. He also worked at Banco Nacional de Mexico as an analyst and then manager of commercial lending. Espinosa loves to play golf when he can, but prefers to spend as much time as possible with his wife and their three kids.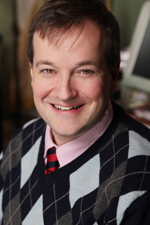 Drew Tappon
Drew Tappon has been named svp of development & programming for A&E. He'll lead development and production of the network's nonfiction, alternative and reality series. Prior to joining A&E as vp, nonfiction & alternative programming in 2011, he was senior creative executive at Warner Horizon Television. He also spent 12 years at MTV, his last role being svp of original programming & series development. Drew tells us he'll beat any takers in '80s movie trivia. And then there's this little nugget: He used to be a wedding singer.

Mark Apter
Also at A&E, Mark Apter was upped to svp of program planning & acquisitions. His responsibilities include heading up the network's scheduling and acquisitions as well as development and programming implementation. Apter has worked at A&E for 15 years, serving as vp, scheduling & acquisitions for A&E and BIO Channel since 2010. Other posts include senior director, scheduling & acquisitions and manager of program research. Prior to joining A&E, he worked at Nielsen Media Research and Fox Sports Net. We learned that Mark is a big fan of snorkeling and the NY Yankees.
Karen Dougherty Buchholz and Rebecca Arbogast
Comcast has upped Karen Dougherty Buchholz to svp of administration and Rebecca Arbogast to svp of global public policy. Buchholz leads myriad corporate functions, including corporate real estate, facilities, aviation, diversity and inclusion, political affairs, corporate services, travel and security. She joined the company 14 years prior. Karen, we learned, loves to travel with family and friends. Her favorite trips have been those to Hong Kong, China, South Africa, Istanbul and Italy. She also loves animals. Like dogs, cats and chickens. Apparently, she has a hard time saying no to taking in wayward animals. Meanwhile, Arbogast will lead development and coordination of public policy efforts. They both report to David L. Cohen, evp, Comcast Corporation.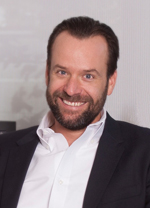 Pete Vlastelica
Fox Sports promoted Pete Vlastelica, formerly svp of digital, to evp of digital. Since joining the company in 2010, he has made deals with the likes of YouTube, Facebook and Twitter and also oversaw the mobile-first re-design of FoxSports.com. Interestingly, bull riding was Pete's hobby while in high school. We also learned that he started his career as an entrepreneur. In fact, he launched
Yardbarker.com
, a rumor, humor and gossip sports website, which he ended up selling to Fox Sports.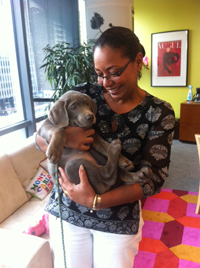 Brigitte McCray
Travel Channel has named Brigitte McCray svp, program planning and strategy. New duties include leading the brand research group, which is added to her current role of overseeing planning, scheduling and acquisitions. She'll manage program acquisitions as well. McCray joined Travel in 2010 as vp, programming: planning & strategy. Prior to that, she worked at Oxygen Media as svp, programming and vp of marketing/on-air promotions and creative services. Other networks where she served as an exec include BET and WABC-TV/Disney. Brigitte tells us she's a big dog fan (check out the photo above!). "Going to the Westminster Dog show is on my bucket list," she says. She loves music as well and has an extensive catalog on her iPod.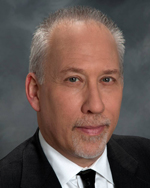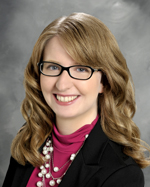 Cliff Bail Aileen Brophy
AMC Networks has upped two execs in the legal department. Cliff Bail is now svp and deputy general counsel, while Aileen Brophy was upped to svp of legal and business affairs. Most recently, Bail was svp, corporate legal. He'll provide legal counsel on corporate transactions, executive compensation and benefits, and also manage litigation issues and international business. Before AMCN, Bail was vp and associate general counsel at Cablevision. Additional roles include general counsel to PVI, vp, legal affairs at Century Communications and partner at Leavy Rosensweig & Hyman. Cliff is a long-suffering Mets fan. He also informed us that he grew up in Asbury Park, NJ, where his first rock concert ever was The Four Seasons at Convention Hall.
In her new role, Brophy will still focus on legal aspects surrounding national distribution for AMCN, which includes affiliation agreements for the licensing and distribution of content across platforms. Prior to the promotion, she was vp, legal and business affairs. And before joining the company in 2009, she was an associate in the New York office of Greenberg Traurig LLP. There she advised television programmers and broadcasters on distribution issues. Brophy began her TV career as a freelancer in nonfiction production and worked with Sundance Channel, Lifetime and National Geographic Channel. We discovered that Aileen used to be a college radio DJ. She still collects music on vinyl and plays bass in a rock band as well.