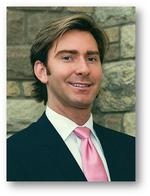 Shawn Nicholson
Shawn Nicholson has been appointed vp of sales operations for INSP. In his expanded role, he'll direct the commercial sales operational policies, initiatives, and agency marketing-related activities for INSP. Nicholson joined the company two years prior as director of sales operations. He says that he enjoys the following: white water rafting, king salmon fishing, skydiving in Vegas, cruise ships with friends and much more. He also tells us he went on his first international business trip to Moscow at 19 years of age, has crisscrossed the country in a blue fire truck to promote a conference and helped create an autobiography about a former prostitute-turned-preacher called Angel of the Flesh. One more thing: He once played the piano in front of a couple thousand people per Katy Perry's parent's request—and was kissed on the cheek by the pop star backstage at her concert.
Alan Mason
Bright House Networks has named Alan Mason vp/gm of news and local programming, effective December 30, 2013. His responsibilities include oversight and strategic guidance for the company's 24-hour local news channels, Bay News 9 and News 13, its sports networks, Local On Demand and InfoMas. Previously, Mason was vp/gm of Time Warner Cable's News 14 Carolina's four regional channels, a post he occupied for more than a decade. Mason also consulted at TV stations across the country as a news and marketing strategist with Audience Research and Development in Dallas, TX. Before that, he served as news director at WLOS-TV in Asheville, NC.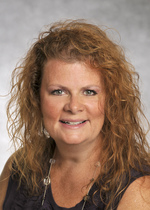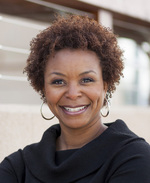 Julie Taylor Cindy Brown
Scripps Networks Interactive's home category has promoted Julie Taylor and Cindy Brown to svp, program planning and vp, program planning, respectively. Following the entry of Great American Country into SNI's home category, the two execs will now handle the net's program planning, in addition to planning for HGTV and DIY Network.
Taylor will lead scheduling, such as stunts and special events, and also manage series acquisitions, co-productions across networks and programming budgets. Previously, she worked as a production manager for Scripps Productions and also held the roles of community affairs producer and senior news promotion producer for WBIR, the NBC affiliate in Knoxville, TN. Julie says she loves playing tennis and becoming a "marching band" mom in the fall. Brown's focus will primarily be scheduling strategy. She began at SNI in 1997 as an administrative assistant for Scripps Productions. Then she collaborated with the company's IT group to create an improved programming and scheduling database for DIY Network. That led to a scheduling manager role. She was named director of the group in 2010. Cindy tells us she enjoys working out and spending time with family.
Matthew Singerman
WWE has appointed Matthew Singerman to evp, programming. Previous senior level positions include stints at Fox News Channel, TV Guide Network and Reelz Channel. His new post entails strategic development of original, unscripted and scripted content, and scheduling of programming and operations—including the potential WWE Network. His last position was a consultant for both long-standing networks and start-ups, such as NFL Network, Nuvo, Pivot and Back9 Network. Before that he was svp, programming at Reelz Channel, and also svp of programming and production at TV Guide Network. Other companies on his resume include Fox News Channel, where he was executive producer of morning programming.